Follow Us
Exclusive on Amazon Prime Video: 'In Bob We Trust'.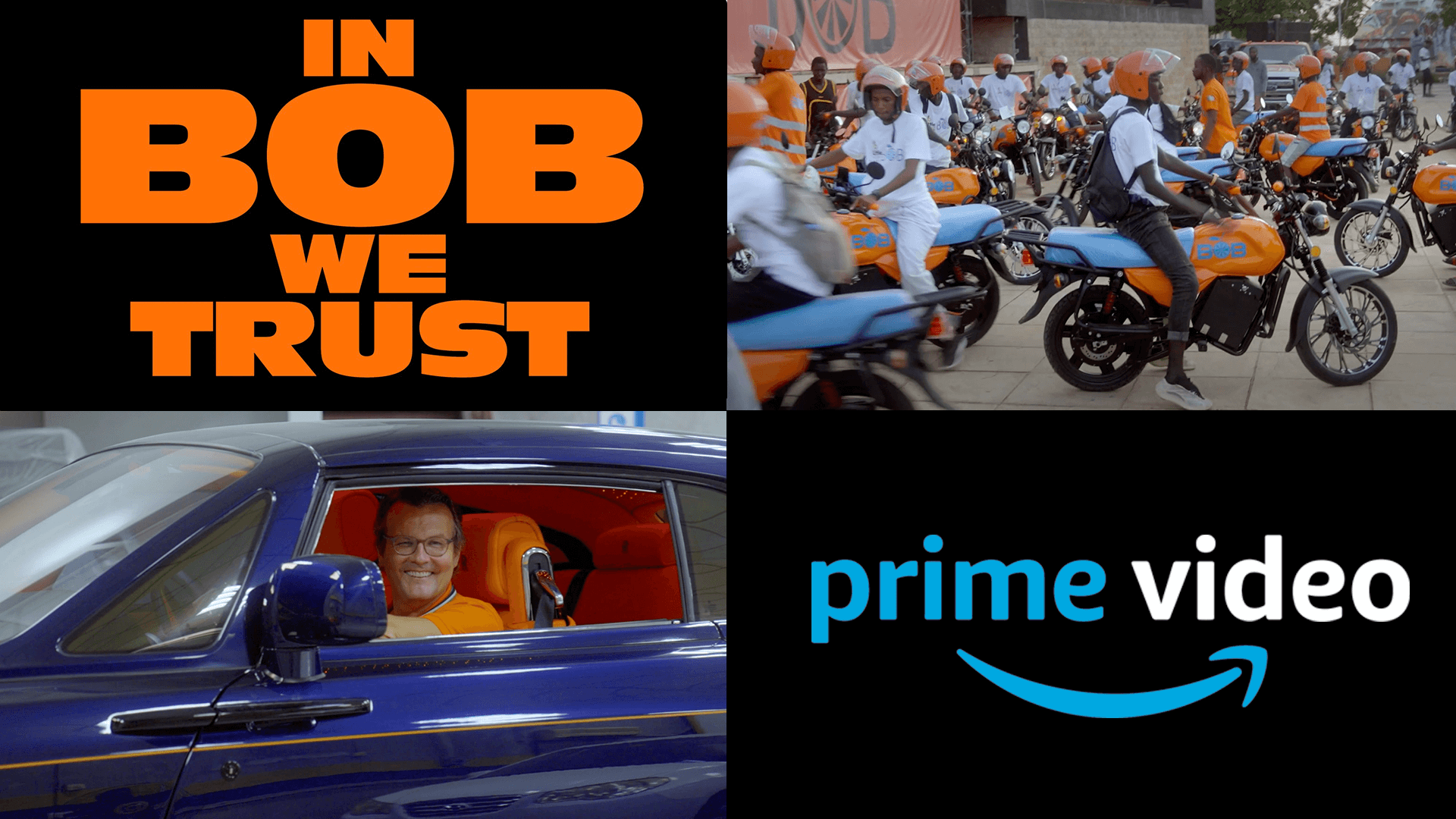 Watch the full documentary here.

Bob proclaims himself as the next Elon Musk, and he believes Bob Eco will surpass even Tesla.
With a head start and tens of thousands of participants, Bob Ultee has garnered both admiration and criticism. Gain an inside perspective on what seems to be the introductory segment of a documentary on Bob Ultee, Bobcoin, and the unstoppable electric vehicle phenomenon known as Bob Eco.


Director: Martijn Goris
Executive producers: Stefan Tieleman, Jelmar Hagen
Producers: Laura Plakke, Manon van der Meeren, Yann Jansen
Research: Martijn Goris, Ewout Lowie
DoP: Daan Bothof, Thomas Fibbe | @daanbothof @deepeastfilms7086
Sound: Merijn Kramp
GFX: Planet X
Music: Extreme Music | @extremeallaccess
Editor: Davy Le
Post Supervisor: Helena Moser, Wiesje van Amstel
Grading: Feverfilm | @feverfilms1251
Sound Design & Re-recording mix: Posta
Press Inquiries.
The Press-team is available to answer request for information,interviews, filmmaking request and contacts with BoB and its affiliates
Contact Press