Explore the main Bob Apps.
Ride hailing.
The Bob App's main function is the hailing of rides. People looking for rides are able to hail drivers in their vicinity so they can drive them to their destination. Payments will either go through the Bob app or cash. After the ride the money will automatically be sent to the drivers mobile money wallet.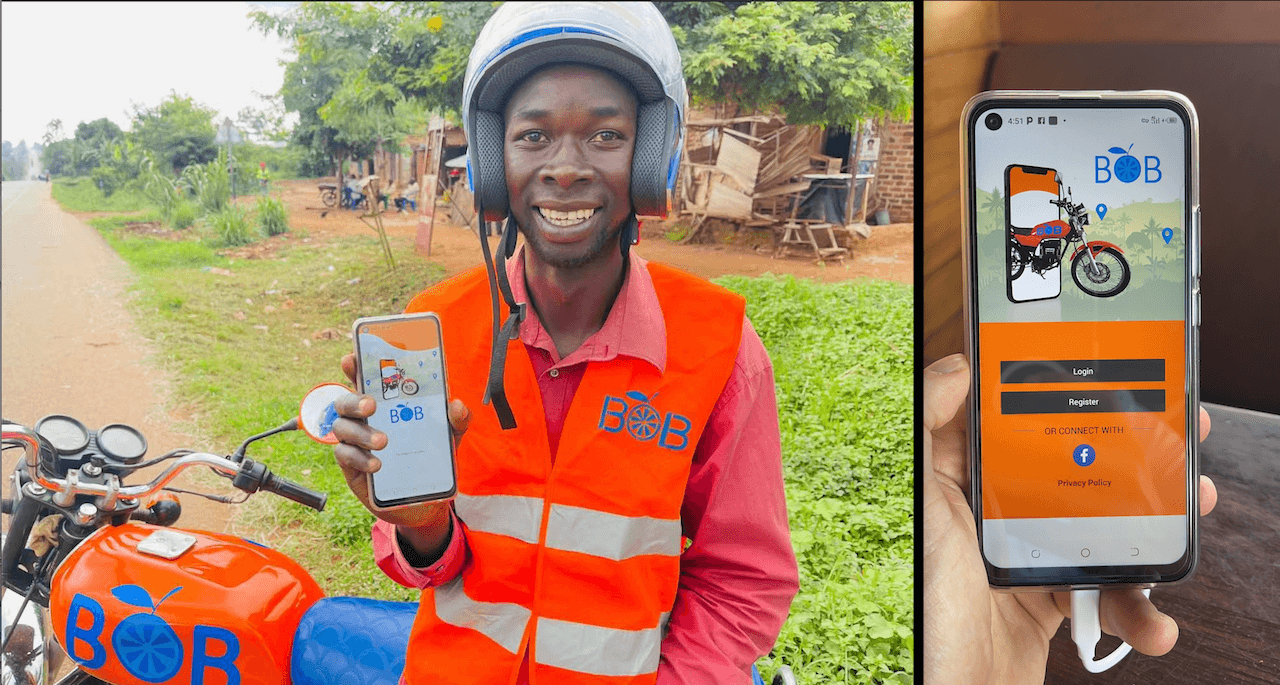 Parcel delivery.
Product distributors, postal companies or individuals requiring product deliveries can book deliveries with the Bob App. The increasing demand for product delivery in Africa is something that cannot be ignored. The fares for each delivery are clearly shown to both the client and the rider, and in this way we make sure that everyone is satisfied.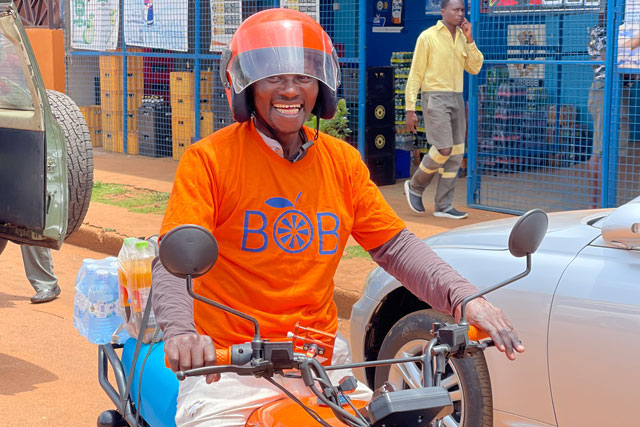 Food delivery.
Getting food delivered from a local food stall, fruit salesman, fishmonger or bakery is very easy. The user orders food from a restaurant or food stand and the seller will get a message about the order and the estimated time of pickup. A motorcycle rider will get a message and he can decide whether he wants to accept and take the delivery.
Read more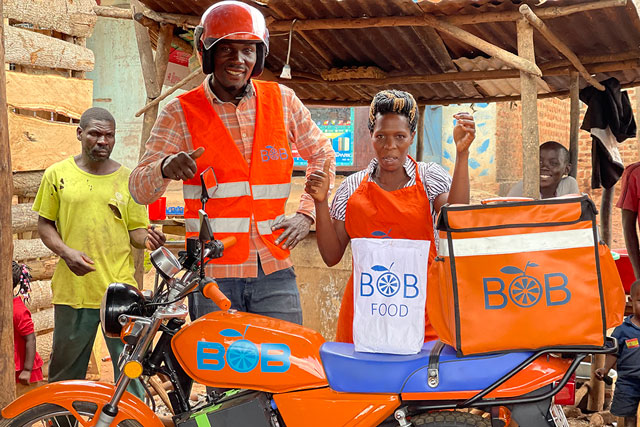 Large scale agri. booking.
The Bob app allows users to plan a great number of motorcycles to transport agricultural products where normally lorries for higher prices will be used. This method gives more flexibility to the farmers and is more cost effficient.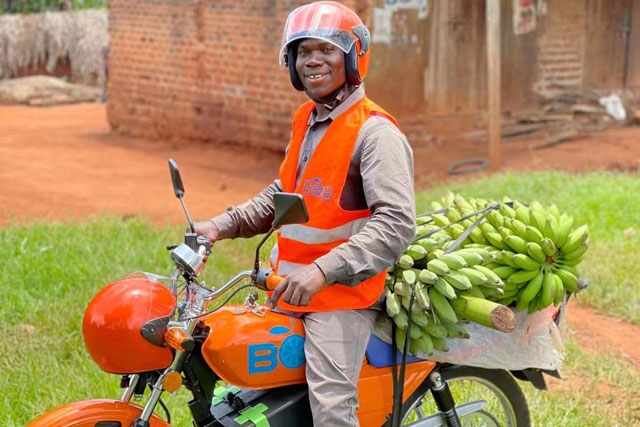 Lookbook.
Catch a glimpse of what we do and how we work by viewing photos. Our lookbook has it all.
Get to know us
Get the latest Bob Eco news in your inbox.