Loan and community offices.
Bob villages have two offices that are dedicated to people applying for motorcycle loans and a portfolio of Bob supported micro loans. In these offices people can apply for, and pay off, their loans. Also there is a charity office where all the charity activities in that area are discussed, and money is assigned to the chosen projects.
Swapping station.
There is a swapping station, where within 60 seconds the battery of any Bob vehicle can be swapped for a new one. The batteries are stored in the charging station, where they are charged with a combination of renewable and regular energy. Bob places charging stations close to large intersections, in collaboration with local governments, to make sure that all Bob Eco riders will be able to swap their batteries as conveniently as possible.
Learn more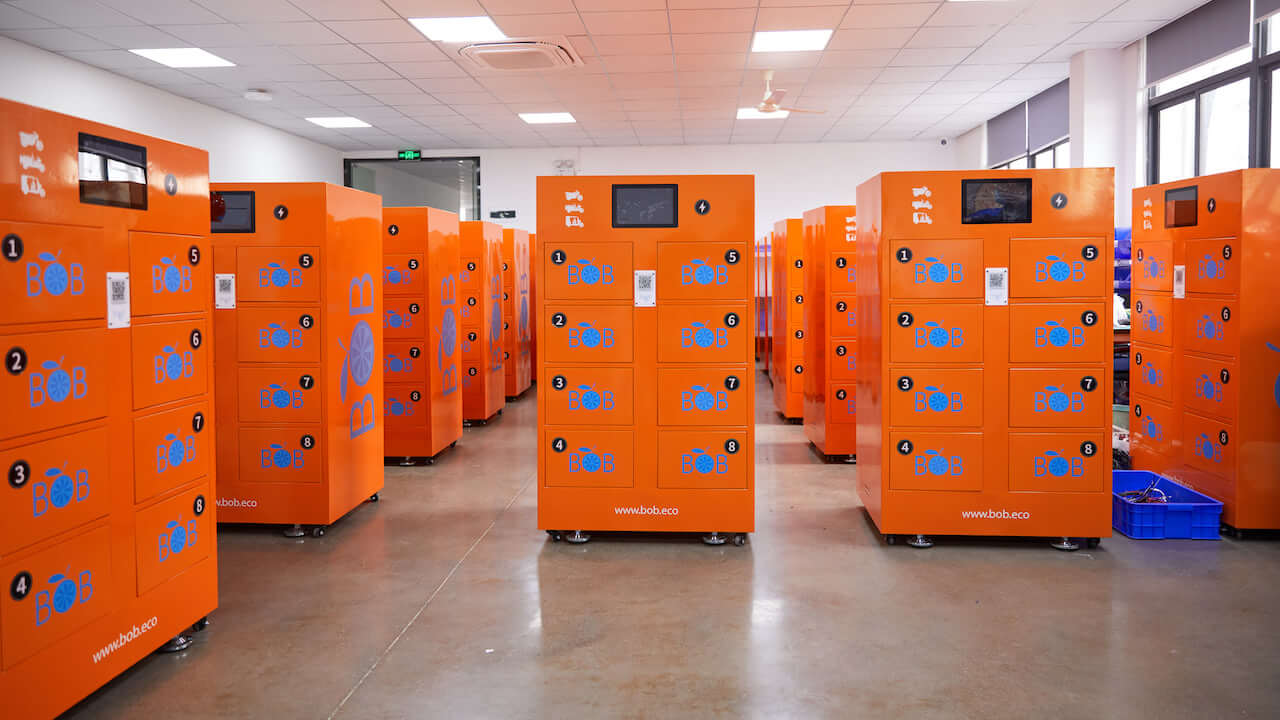 Motorcycle garage.
There is one garage station where motorcycle riders can go to have their motorcycles checked and repaired. There is little need for having a lot of spare parts as all parts (except the electronic parts) of Bob EV's can be taken from used non- electric models, therefore there is little need for storage of a lot of parts.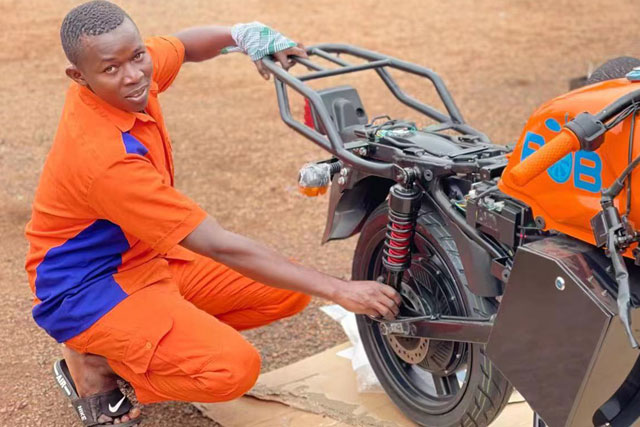 Schooling centre (Bob Academy).
The Bob academy is a schooling centre building where all the classes for the theory training are held. Outside of training times this room is also used by local people for leisure purposes and socialising.
Education Program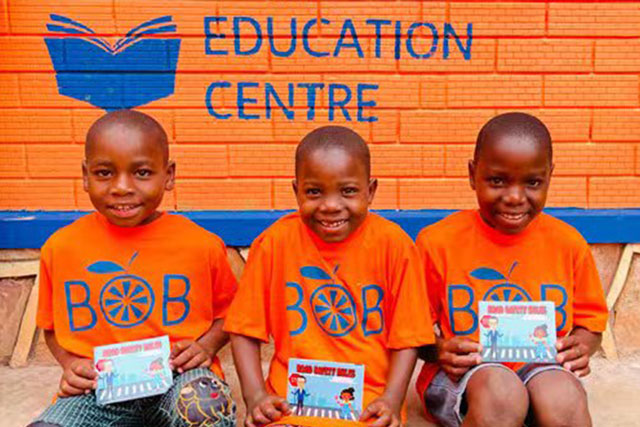 Lookbook.
Catch a glimpse of what we do and how we work by viewing photos. Our lookbook has it all.
Get to know us
Get the latest Bob Eco news in your inbox.