Follow Us
BEP20 BOBC is now officially approved for AAA exchanges.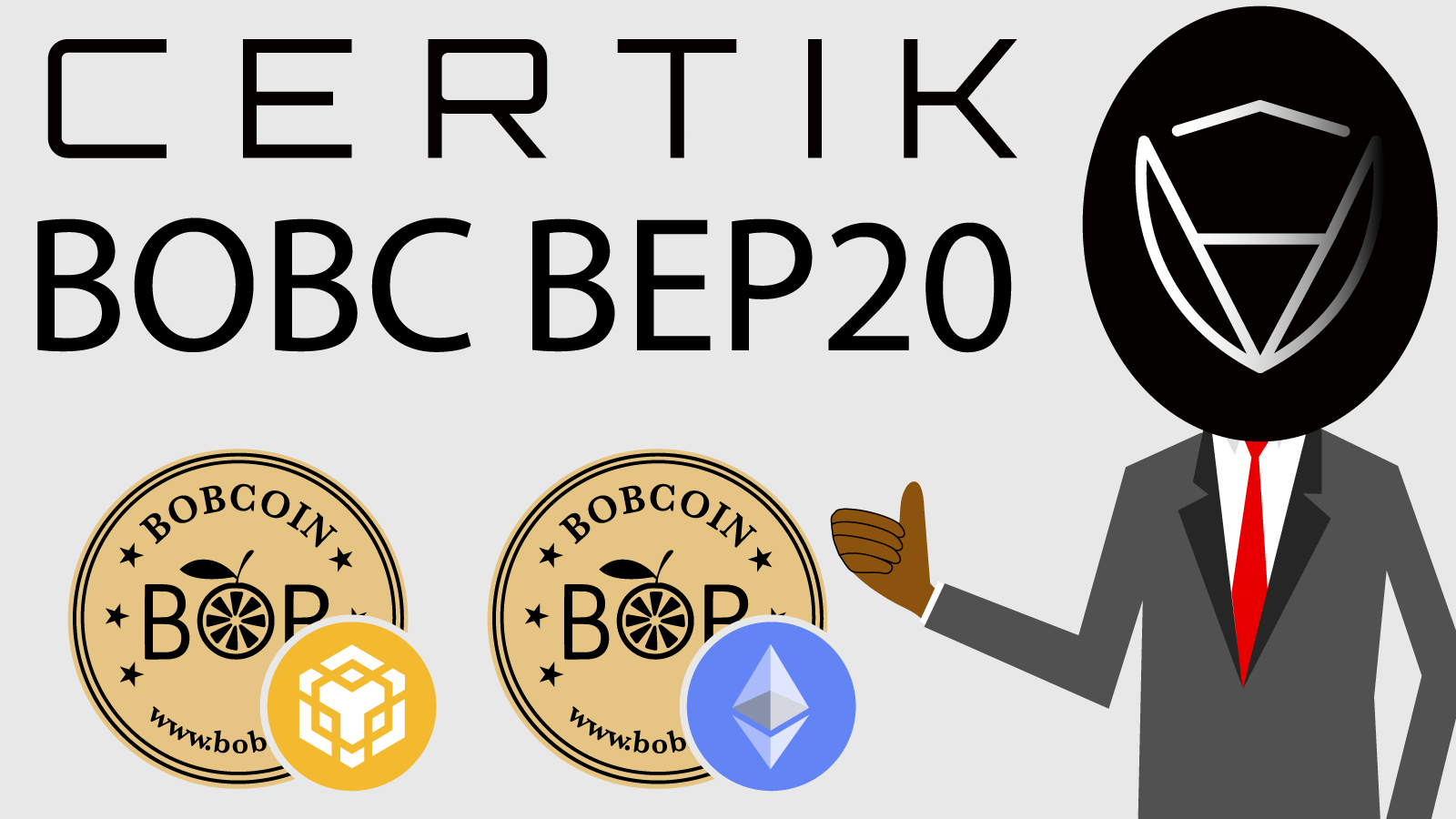 After the validation of BOBC ERC20, the BOBC BEP20 is now also Certik approved and ready for listing on AAA exchanges.
Where can I deposit/withdraw BEP20 BOBC?
The BOBC BEP20 tokens can now be deposited to and withdrawn from multiple exchanges. The first triple-A exchanges to have opened or announced the opening of withdraws and deposits. The exchanges are:
*XT.com (withdraw and deposit)
*Lbank (deposit and withdraw will open soon!)
*Bitmart (deposit and withdraw will open soon!)
*AAX (deposit and withdrawal will open soon!)
All other exchanges have been informed, and procedures for withdrawing/depositing BEP20 have started.
Why did Bobcoin only now start with BEP20?
Bobcoin started with the focus on Ethereum as this is the preferred network for most users. Now that our userbase is growing tremendously, there is more demand for using the BEP20. Bob Eco initially planned for this by minting a multichain coin but only introduced this now to satisfy the demand for all new users who prefer BEP20.
Fast and cheap transfers with Bobmobile Launch
With the launch of Bobmobile coming soon, Bobcoin wants to offer users the option to pay with Bobcoins for a significantly lower price, thus making bobcoin transfers cheaper and quicker for all users.
What are BEP20 BOBC tokens?
Bobcoin has 667 million tokens on the Binance Smart Chain (type BEP20 tokens) and 333 million tokens on the Ethereum chain (type ERC20 tokens). Bob Eco initially minted both the ERC20 tokens and the BEP20 tokens but only launched the ERC20 on all exchanges to be withdrawn, deposited, and traded with other crypto traders.
Bobcoin is maturing rapidly, meaning that there is a growing demand for the use of the BEP20 token.
Why would I want to use BEP20 tokens?
BEP20 tokens run on the Binance smart chain; the systems behind the chain differ significantly from the Ethereum chain. Binance Smart Chain offers the significant advantages of fast sending and lower gas fees, which is advantageous for users that wish to send tokens between exchanges.
Press Inquiries.
The Press-team is available to answer request for information,interviews, filmmaking request and contacts with BoB and its affiliates
Contact Press