Follow Us
Surprisingly simple: The secret behind BOB's ride-hailing App. The App that puts people first.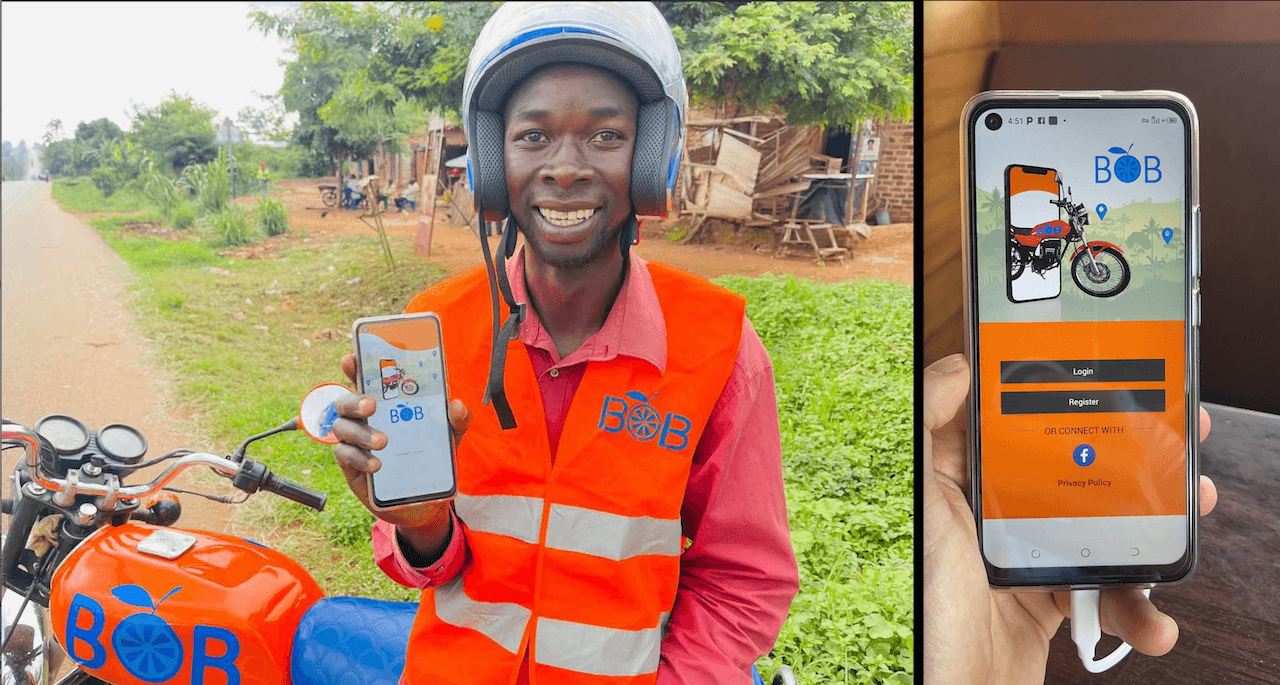 BOB's app is easy to use, and promotes transparency, safety and accountability between customer and driver.

The BOB App, as the drivers use it to support the acquisition of customers and to support all kinds of administrative matters, has been further developed and made more user-friendly. All current drivers, now still on "the old" Boda's, are already very satisfied and very happy with them, here is a small impression with a small word of thanks from the driver who met Rien on the way; the beautiful and characteristic thing is how happy and grateful the drivers are and are proud to be part of the team! Below is a video of the driver who approached Rien on the street as well as a class of drivers who have just obtained their "BoB certificate" (maintenance, driving skills and basic entrepreneurship).

Watch video here: Word of thanks from one of the BoB drivers

Watch video here: Word of thanks from BoB Class 71

You can view all our news from this page.

Press Inquiries.
The Press-team is available to answer request for information,interviews, filmmaking request and contacts with BoB and its affiliates
Contact Press