Follow Us
The rise of the Bob Compounds: These compounds are build for the battle against pollution.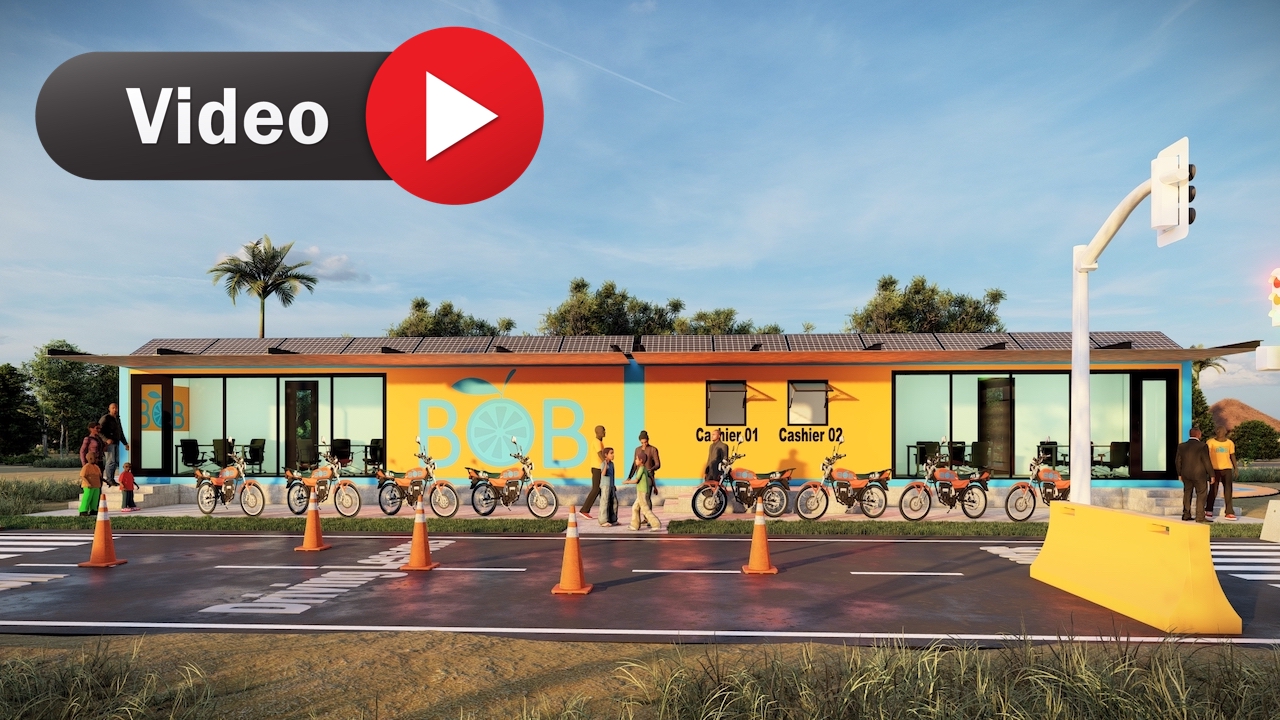 Watch the video of the Bob compound here

We have long discussed internally what is actually needed and how we can roll it out as quickly as possible. For this we have written down our list of wishes: In summary, it means that we want and must work with 1 or 2 larger compounds per "region" or city. In this compound we fulfil 4 functions separately but working together.



A small office from which we will continue to provide our social loans. Initially, we intended to phase this out quickly, but in view of current developments and our basic attitude, we will continue this for the time being. It is also important and it provides a lot of happiness and satisfaction, in addition to the sympathy with as a result all the above cooperation from (local and national) governments and agencies. That is how we started and that is how we actually have to continue, we must not forget our basis.
The BoB office, where new drivers register, the loans for the Bodas (two-wheelers) are provided, the training (around compound) is provided (theory and practice), any problems are solved, and the (local) administration is done. (Therefore also two cash registers)
BoB Workshop; both delivery of new motorcycles and repairs will be done here. Suzuki also makes employees available to train our people (usually already trained mechanics). Given our quantities (and the above development) we will also have spare parts in stock here. Also of course "exchange" motorbikes so that our driver never runs out of income.
BoB Charging Station, the last but perhaps the most important component: The "exchange room" better know as battery Swap stations. With 1 battery (partly developed by us) you can drive approximately 180-190km, which is 1.5-2 days. You can then exchange the battery for a full one for $ 1 for the first 2 years. The costs for a driver are therefore low, not $ 100-120 per month in petrol but $ 15-20. That is a very big advantage! We try to supply the battery rooms with solar energy as much as possible. That is why panels on the roofs and where possible an extra field next to the compound. Unfortunately, this is not yet possible in the larger cities, but BoB Charging Stations are being built there (governments are happy to cooperate, so without 1,2,3).


Press Inquiries.
The Press-team is available to answer request for information,interviews, filmmaking request and contacts with BoB and its affiliates
Contact Press