Follow Us
Our community of BOB riders all receive an extensive training.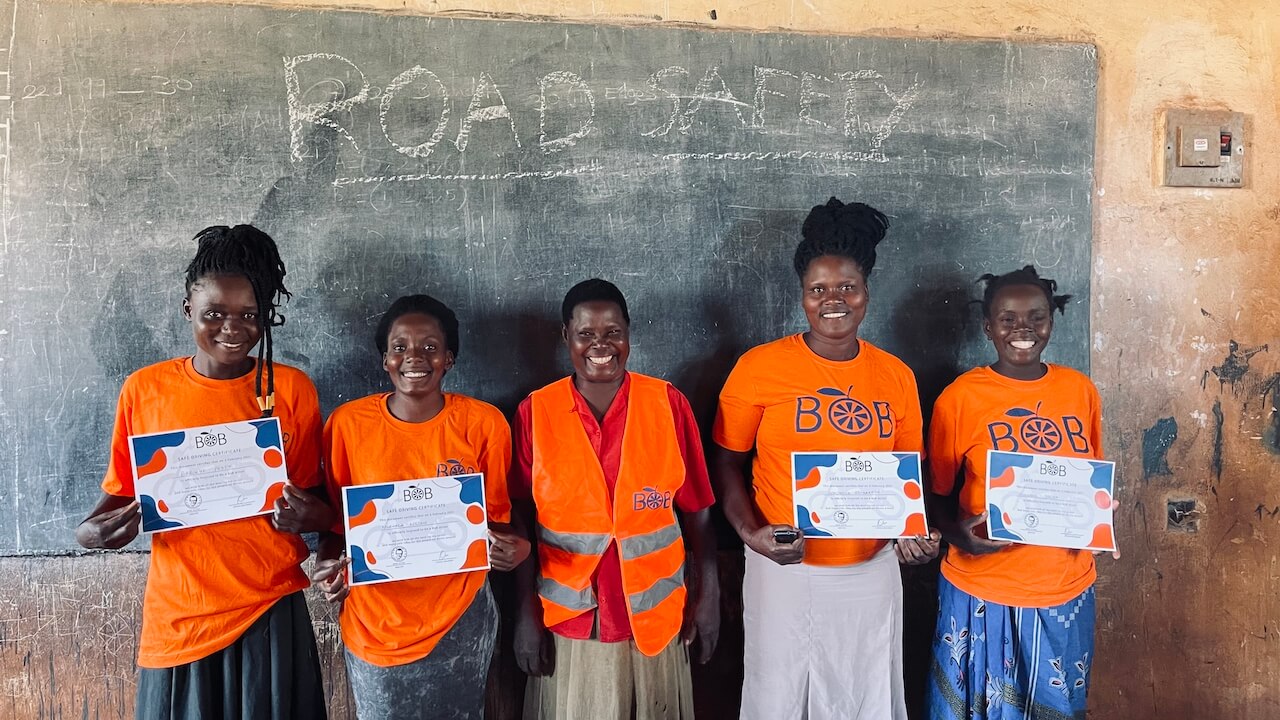 Practical training and exam.
In the BoB Academy riders are taught proper riding skills and how to react if someone suddenly jumps out into the street. The riders learn to ride around cones and learn safety procedures in those instances when quick thinking is required. The riding skills of the riders are evaluated during the exam.


Theory and exam.
BoB gives the riders theory training about safe riding, traffic rules and regulations. Also riders are taught about decision making at critical times. Practical questions will be asked during the exam and the skills of the rider will be evaluated.


BoB Certification (Unitar).
All riders that finish the BoB course will get a certificate to prove that they have the practical and theoretical knowledge of how to ride safely. Riders must pass both exams before they are allowed to ride their own BoB Eco motorcycle. People failing will have to do the courses again until they pass.


BoB Safety package.
With every BoB motorcycle a rider will get a safety package, this package includes: Safety vest - Rider's helmet - Passenger's helmet - Safety Gloves - Knee Protectors - Elbow Protectors - Book on Safe Riding - Book on Traffic rules.
Press Inquiries.
The Press-team is available to answer request for information,interviews, filmmaking request and contacts with BoB and its affiliates
Contact Press