Follow Us
Africa's Electric Motorbikes Are Fuelling a Carbon-Free Future.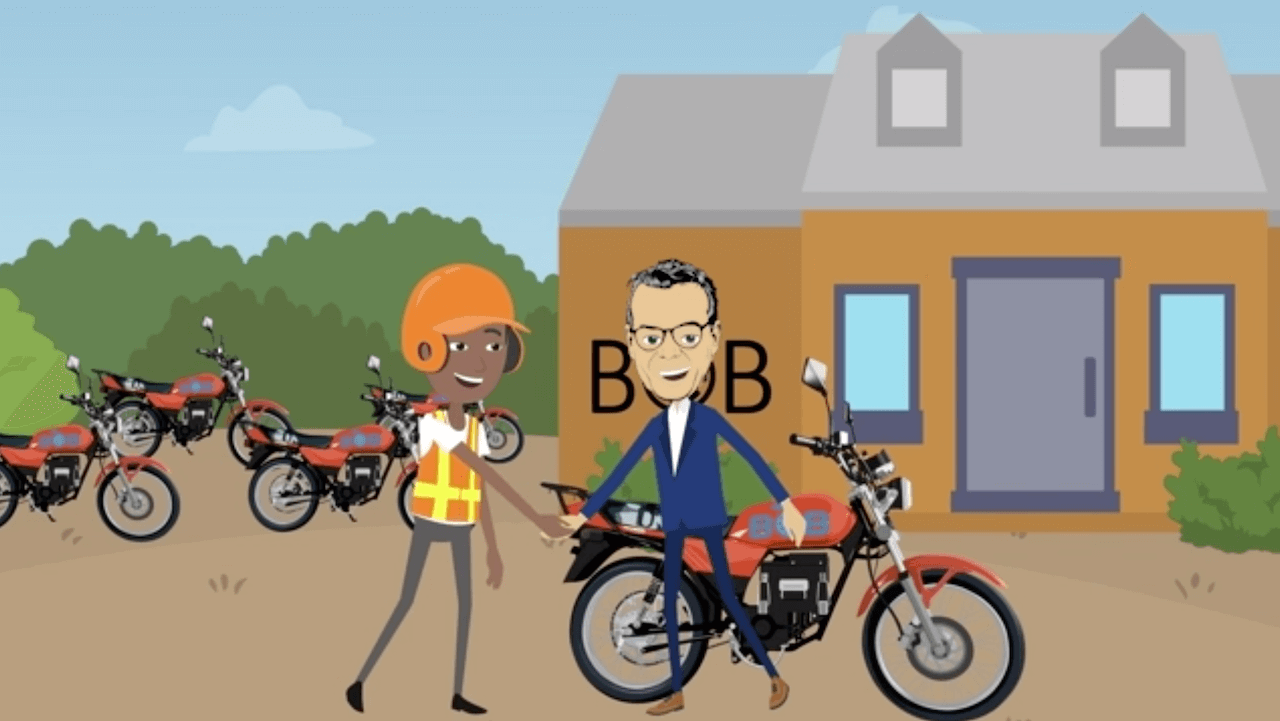 Bob's waiting list exploded after Rwanda's president said that he wanted all of the country's motorbikes to be electric as soon as possible. Africa's leading electric motorbike company now has over thousands drivers in line for E-Bob motorcycles.

For BoB Ultee Bob's CEO, the demand shows that Africa's population isn't content with second-hand trends from affluent countries. People are impatient for the most efficient technology.

"Countries here leapfrogged landlines and went straight to cell phones, and leapfrogged conventional finance to go straight to mobile money," he said. "Now Africa's growth is leapfrogging petrol to go to electric vehicles."

The momentum on the continent is particularly strong in East Africa, the fastest-growing region, where the population is set to more than double by 2050 and big money is flowing into growing and stabilising the electricity grid. Already, renewable energy accounts for almost 90% of the energy supply in some countries in the region.

Green technology adoption is growing in most emerging countries. For example in Kenya, where the government's electricity producer has spent hundreds of millions of dollars drawing geothermal energy from the volcanic Rift Valley. That provides almost half of the country's grid energy, which E-motorbike drivers will use to charge its motorbikes.

Most of the motorbikes on East Africa's roads are cheap petrol bikes, usually imported from India or China in parts before they're assembled, with noisy engines and high repair costs which drain drivers' income. Electric bikes, on the other hand, are much quieter, have lower repair costs, and can have their batteries replaced in just a few minutes.

Electric bikes, which have zero direct emissions, are also good news for the region's air quality. In many cities, East Africa's pollution is considerably above levels considered to be safe by World Health Organization. Air quality in Uganda's capital Kampala is more than 10 times over the WHO's safe level.

"We all need to reach this tipping point of electric vehicles — and the tipping point is there for the taking in many mass markets," said BoB Ultee." In East Africa, the market's ready to go. Policymakers see the benefits in terms of saving money, in terms of fuel savings and in terms of grid capacity. It's waiting on us."
Press Inquiries.
The Press-team is available to answer request for information,interviews, filmmaking request and contacts with BoB and its affiliates
Contact Press