Follow Us
Road accidents set to match HIV/AIDS as the highest cause of death.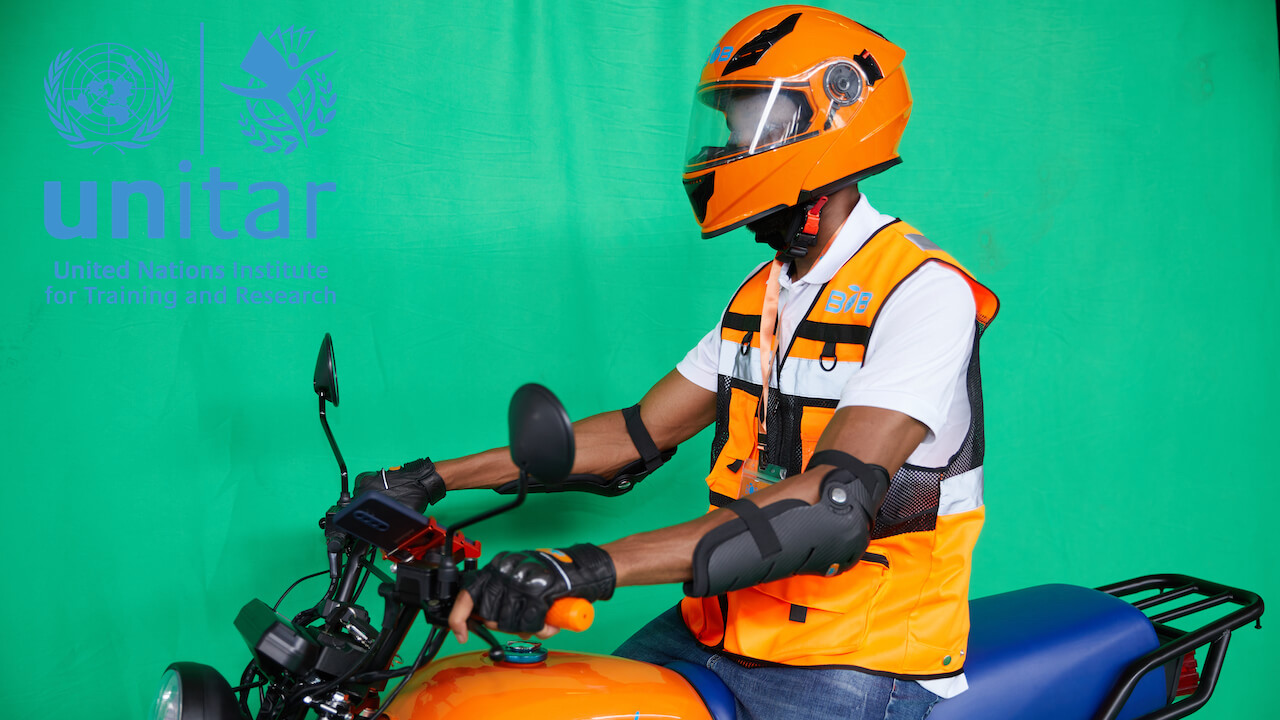 Road accidents set to match HIV/AIDS as the highest cause of death in low/middle income countries by 2030, BoB's aim is to modernise informal transportation and ensure safe access to mobility.
Growing vehicle ownership and rapid urbanization have increased the incidence of road crashes in Africa. Despite being the least motorised region, it has the highest road traffic fatality rates in the world. This translates to 650 deaths per day, nearly half of which involve vulnerable road users such as pedestrians, cyclists and motorcyclists.
The socio-economic impacts of road crashes and related injuries are not only harming the continent's development, but also affecting the livelihood of countless African families.
Motorcyclists wearing full safety clothing, helmet, gloves, boots and leathers address the risks of motorcycling, before and after a fall. It is understood that even though protective gear might not help to avoid accidents – but it will most definitely help to avoid breakage, severe road rash and limit the severity of injuries.
Many types of protective armour are available at BoB branches. Our community of BoB drivers all receive extensive training to make them the safest and most professional drivers on the streets.

With every BoB motorcycle a rider will get a safety package, this package includes: Safety vest - Rider's helmet - Passenger's helmet - Safety Gloves - Knee Protectors - Elbow Protectors - Book on Safe Riding - Book on Traffic rules.
Press Inquiries.
The Press-team is available to answer request for information,interviews, filmmaking request and contacts with BoB and its affiliates
Contact Press