Follow Us
Insights – Bob Eco's Seventeen Sustainable Development Goals.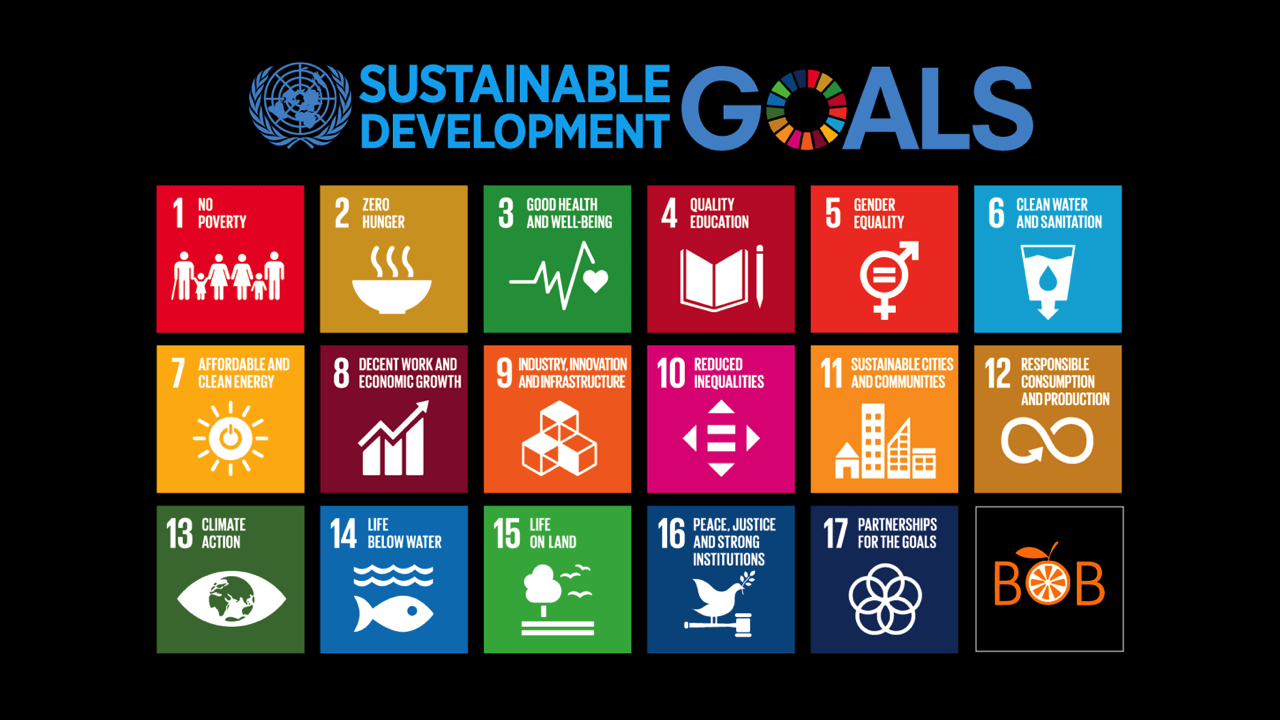 The 2030 agenda for Sustainable Development provides a blueprint for peace and prosperity for people and the planet as defined by the United Nations.
Bob Eco actively pursues the sustainable development goals, Bob Eco's contribution to the 17 Sustainable Development Goals is divided in three different perspectives:
ACHIEVE BY DOING OUR WORK
Bob Eco's objective of helping people to own a clean electric vehicle already ticks most of the SDG boxes. Because we prioritise overall improvement over excessive profitability, we are able to make sure the life of every rider and all personnel improves drastically.
BY ACTIVELY DOING CHARITY WORK
Our charity work strengthens civic engagement, safeguards social inclusion, deepens solidarity and solidifies ownership of development results. It inspires others and advances the transformations.
BY PLEADING AND WORKING WITH EXPERTS
We work with governments, organisations and experts to improve responsible decision making and industry wide collaboration and best practice guidelines.
BOB ECO's SUSTAINABLE DEVELOPMET GOALS
1) No Poverty
2) Zero Hunger
3) Good Health and Well-being
4) Quality Education
5) Gender Equality
6) Clean Water and Sanitation
7) Affordable and Clean Energy
8) Decent Work and Economic Growth
9) Industry, Innovation and Infrastructure
10) Reduced Inequality
11) Sustainable Cities and Communities
12) Responsible Consumption and Production
13) Climate Action
14) Life Below Water
15) Life On Land
16) Peace, Justice, and Strong Institutions
17) Partnerships for the Goals.
Press Inquiries.
The Press-team is available to answer request for information,interviews, filmmaking request and contacts with BoB and its affiliates
Contact Press