Follow Us
DEX and CEX | Places to buy, sell and swap Bobcoin.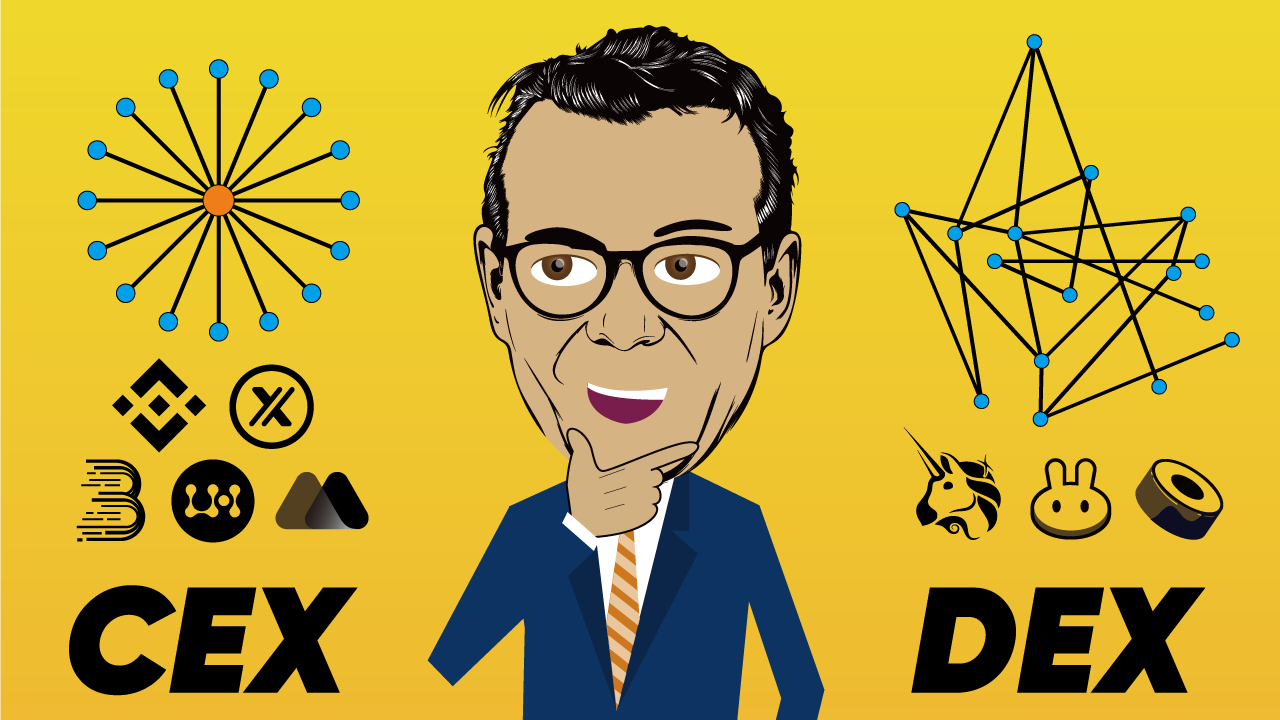 Crypto exchanges vary hugely in how they control your funds and information.
You need to keep an eye on aspects such as safety, security, privacy and fund control. Be diligent and choose an exchange you want to use to securely store your Bobcoin.
DEX (Decentralized Exchange)
A Decentralized Exchange (DEX) uses a non-custodial framework. On a DEX every Bobcoin holder has full control over their private keys when making a transaction, this mechanism gives DEX users full ownership and a sense of security over their Bobcoin as they are in full control and no centralized organizations are involved in the trades taking place between the two parties. When using a DEX as your preferred exchange, there are no available features such as spot trading, futures and derivates, but you will always trade at market conform prices based on algorithms that decide proper market prices based on the supply and demand of Bobcoin and the paired token available in the liquidity pools.
All transactions made on a DEX are directly visible and verifiable on the Blockchain. The transaction fees are more complex than those of a centralized exchange and are therefore more costly. Also liquidity providers will get a small amount for every transac-tion.
CEX (Centralized Exchange)
A Centralized Exchange (CEX) is a trading crypto platform that works as a meeting place for Bobcoin holders to exchange their Bobcoin. CEX is built by a centralized organization that offers its clients to trade amongst eachother. In a Centralized Exchange, an ex-change process happens by an order book. It sets up the price for Bobcoin based on buy and sells orders. A CEX regulates its exchange and charges lower fees for exchanging one token for another, since a centralized exchange is a company that has a money making incentive there will be charges for depositing and withdrawing bobcoins. All transactions made on a CEX are placed in a order book and not visible on the Blockchain.
Centralised exchanges also offer the option to turn fiat into crypto and crypto into fiat, this is something a DEX cannot do.
Bobcoin available on the following CEX
- Lbank
- Bitmart
- Whitebit
- MEXC
- Bibox
- XT.com
- AAX
- Digifinex
- Decoin
- Coinstore
- 5ROI
Bobcoin available on the following DEX
- UniSwap (ERC20)
- PancakeSwap (BEP20)
- SushiSwap (ERC20 & BEP20)
Press Inquiries.
The Press-team is available to answer request for information,interviews, filmmaking request and contacts with BoB and its affiliates
Contact Press