Follow Us
How Electric Bob Motorcycles Impacts African Markets.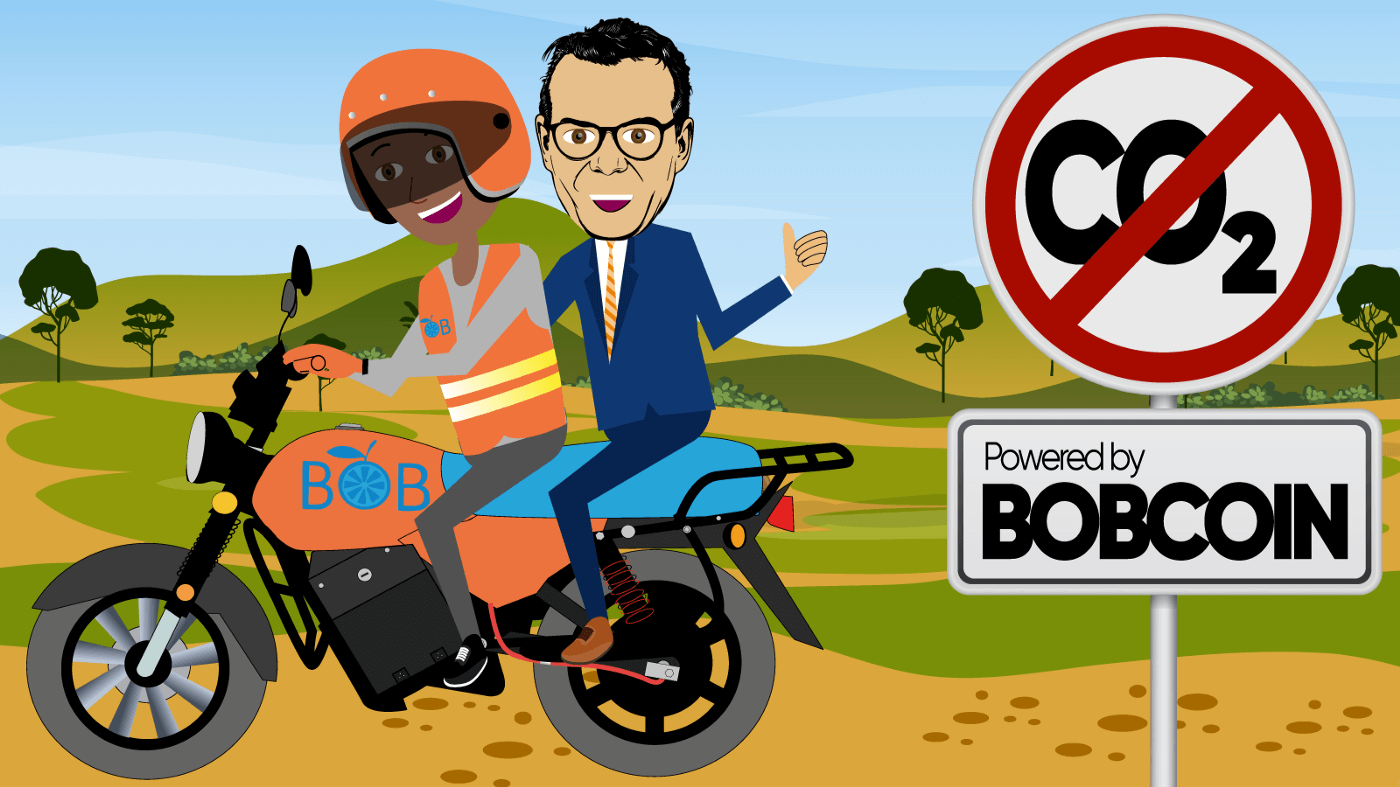 When an economy is developing, there is an increasing demand for logistical solutions; most of the time, this increase in logistical needs inadvertently causes harm to the environment. The clean energy company Bob Eco Ltd started its electric motorcycles operations on the African continent to prevent environmental damage.
Bob Eco started its endeavor on the African continent in 2017 when the founder Bob Ultee began providing small loans to individual entrepreneurs across emerging markets, helping them start or expand micro to medium enterprises. The proceeds generated from the loans enabled families to build assets, finance school fees, improve their homes (install power or running water), and save for their children's future.
However, Bob Eco encountered a problem — 94.3% of all loans in Africa were used to finance highly polluting taxi vehicles. In African countries, millions of motorcycle taxis operate, some driving for up to 16 hours or covering hundreds of kilometers daily. On average, each motorcycle taxi generates five tons of CO2 per year, requiring drivers to spend most of their income on fuel — of the average $5.90 generated daily, $4.40 is spent on fuel, leaving a take-home of just $1.50.
Fighting both Pollution and Poverty
Bob Eco was fighting poverty but at the cost of immense pollution. Knowing that they could make a positive impact, the founders switched gears. Instead of providing loans, they began providing electric two and three-wheelers on a lease-to-own basis. Thus, Bob Eco was born.
Bob Eco's electric vehicles are built for carrying people, parcel delivery, and load-hauling services. Every vehicle comes with two swappable batteries, which can be quickly swapped at any one of Bob Eco's battery swapping stations free-of-charge. Bob Eco's battery swapping stations save drivers the daily $4.40 that they would be spending on fuel, nearly quadrupling their income. This income allows them to support themselves and their family members, plus set a little aside for savings. So far, Bob Eco has created over 200,000 jobs.
An Entire Ecosystem of Doing Good
In addition to a higher take-home, drivers enjoy other benefits provided by the Bob Ecosystem. Sub-Saharan Africa is the capital for road traffic deaths — the 8th leading cause of death for all age groups, above tuberculosis and HIV/AIDS. The primary reason for these deaths is a lack of education, as most drivers are unfamiliar with traffic rules and street logic.
Bob Eco requires that all new drivers attend practical training at the Bob Academy, a driving school that makes sure that all drivers learn to follow the rules, proper etiquette and good form while on the road and have the basic skills necessary to get around in traffic safely. Before hitting the open road, all drivers must pass an exam, for which they receive a certificate of success!
In addition to driving education, Bob Eco provides safety gear, vehicle servicing, unlimited battery swapping, vehicle insurance, and private life insurance for drivers and a maximum of three family members. All of this is for a single flat fee as part of Bob Eco's lease-to-own service, which has drivers fully owning their vehicles within 30 months.
Bob Eco is riding towards billions of battery swaps by the end of the decade. This alone would save 10 billion KGs of CO2, as much CO2 as is produced by a forest the size of Taiwan, or roughly 10,000 central parks.
Bob has already entered eight developing nations and started its operations across Europe with ride-sharing vehicles. Over the next few years, Bob Eco aims to enter at least ten more countries.
Bob Eco financed its growth with its successful STO seed financing round, where it raised over 20 million USD by introducing the Bobcoin. Bob Eco has recently started preparing to launch the crypto Bobcoin on the Crypto market for a new investment round with something it calls an ICO-WA, or ICO with Assets. A term coined to point at the tangible assets that Bob Eco will purchase with the funds raised to assure sustainable and organic company growth.

Follow Bob Eco | Bobcoin on Telegram
Press Inquiries.
The Press-team is available to answer request for information,interviews, filmmaking request and contacts with BoB and its affiliates
Contact Press