Follow Us
Breaking - Bobcoin is officially approved for AAA exchanges!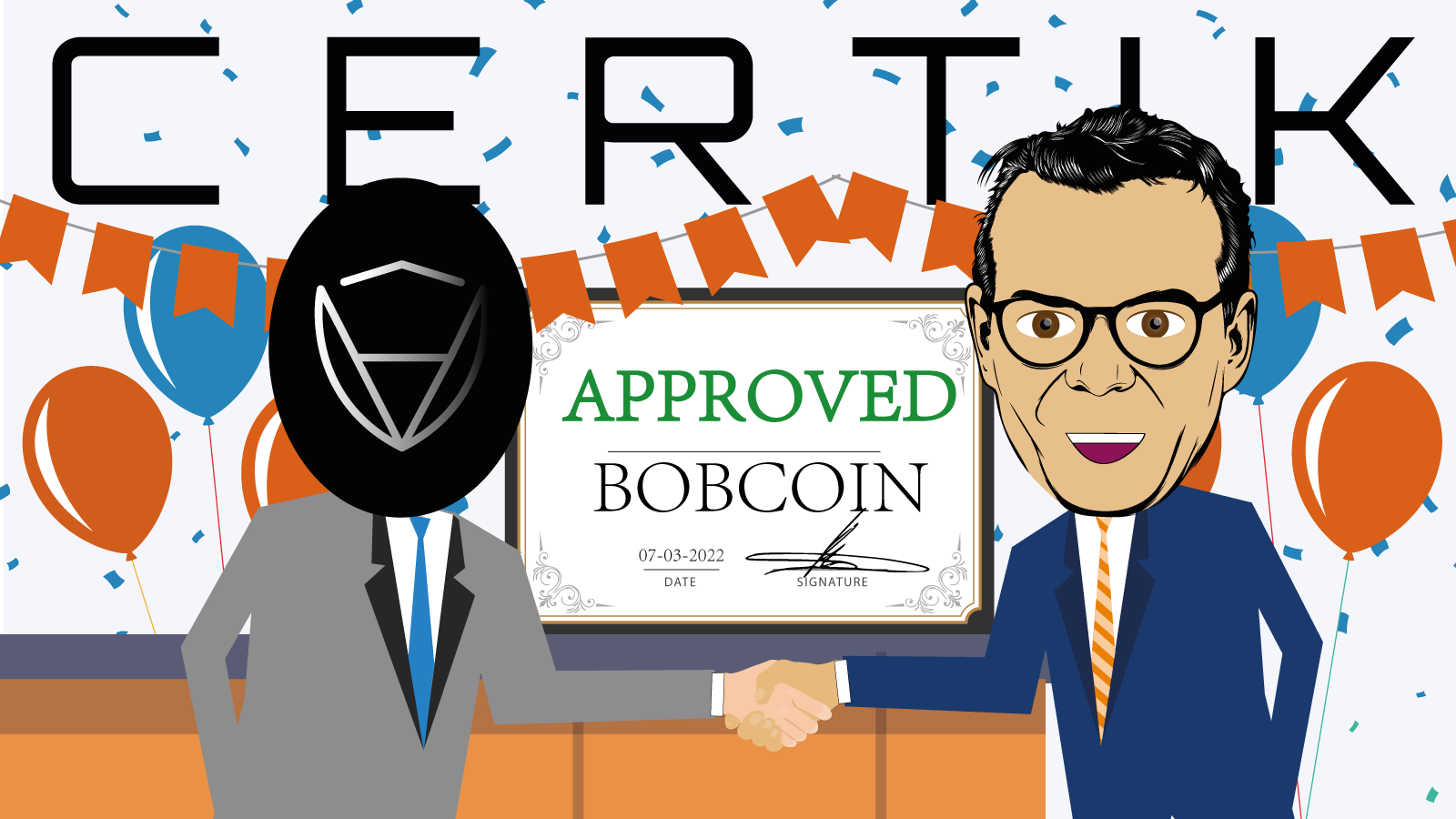 Bobcoin is now officially approved for AAA exchanges after having passed Certik's strict Crypto audit.
Hong Kong, Victoria, Monday March 7, 2022: The first for-profit social crypto enterprise, Bob Eco, has been audited by crypto auditing firm Certik. Certik is widely known as the best crypto auditing firm due to its strict guidelines and thorough auditing methods. The auditing of smart contracts is crucial to determine any errors or vulnerabilities in a crypto project. Bobcoin has been announced safe and secure from all vulnerabilities.
Bobcoin is a social blockchain platform that has declared war against pollution and creates thousands of jobs in developing countries by utilizing crypto- and decentralized technology. The company is an electric vehicle and clean energy company based in Hong Kong to accelerate the transition from non-renewable sources of energy to sustainable energy while focusing on emerging markets such as Africa.
Bobcoin is a blockchain-based platform that uses smart contracts to facilitate transactions securely. Smart contracts, unlike centralized systems, depend on lines of code that securely handle billions of dollars of funds. Moreover, smart contracts are immutable and cannot be modified once deployed. To ensure there are no issues in the long run, Bobcoin has been audited by Certik to ensure optimum security.
Certik's blockchain security pioneers use next-gen formal verification technology for smart contracts in various blockchain networks. The company has conducted over 200 audits in three years, with 120K+ lines of code and securing $8.03B of value. Certik is the go-to audit solution and has audited Binance, Huobi and OKEx.
Certik has serviced over 100 blockchains and DeFi protocols that include some of the most prominent names in the industry, such as Tera, Blockcstack, Bancor, etc.
The audit by Certik will help in the smooth operations of Bobcoin as it continues on its purpose to create more economic opportunities for developing economies while transitioning from non-renewable to renewable sources of energy.
About Bob Eco
Bob Eco is the first for-profit social crypto enterprise that produces and leases out electric motorcycles in developing countries; next to that, Bob controls its vehicle charging network for battery swapping. Bob Eco has embedded a social impact into the heart of its business. With employment creation and environmental protection as its corporate priorities, Bob Eco offers asset finance to spur human potential across emerging markets. The project challenges the status quo and offers underserved people a frictionless opportunity to purchase a Bob motorcycle and start a stable income.
Unlike most crypto tokens, each BobCoin is linked to assets that fall under the management of Bob Eco. Thus, the purchase of BobCoin comes with tangible income-generating assets in an industry that is experiencing a boom in business throughout developing countries. Because of the tangible asset aspect, Bob Eco has coined the term "ICO-WA", or "ICO with assets", for its public listing. Following its exceptional success, Bob Eco's valuation is already exceeding 1 billion dollars, this valuation is expected to only go up with the launch of bobcoin on multiple crypto exchanges.
Follow us on Telegram


Press Inquiries.
The Press-team is available to answer request for information,interviews, filmmaking request and contacts with BoB and its affiliates
Contact Press