Follow Us
Battery Swapping for EVs Is Big, and with Bob Eco it is quick!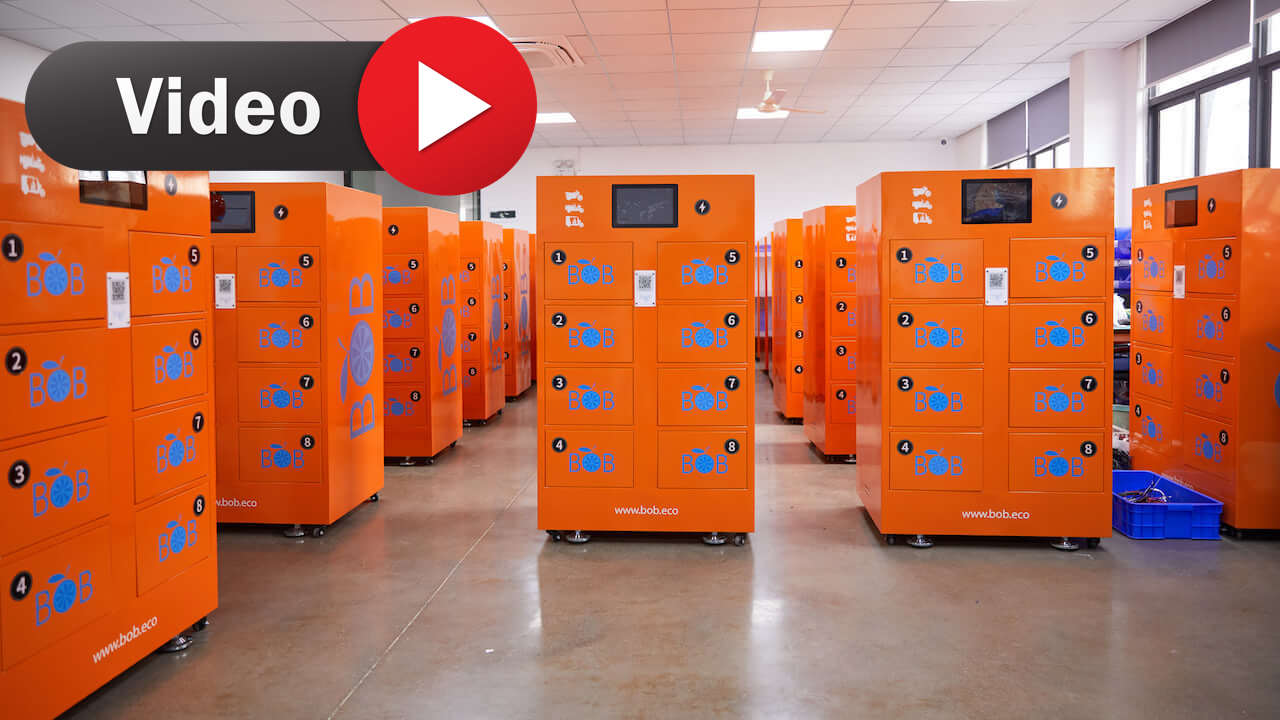 Bob Eco is on a Battery Swap cabinet installing Spree.
Swapping within 60 seconds! Watch the swapping Video
It's pretty simple. The Electric Bob vehicle is driven next to a Bob-Fast-Swapping-Cabinet where the depleted battery is removed from the Bob vehicle and replaced with a fully charged power pack. At the newest Bob charging cabinet and in combination with the Bob App, the whole process can be completed in a matter of seconds.
What are the advantages?
Speed and convenience, mainly. This video show a battery swap being completed in less than 30 seconds. The Bob Charging cabinets will be a big time saver for taxis and delivery fleets that are on the road all day, or drivers covering long distances away from home who may not be able to use a charger overnight.
Press Inquiries.
The Press-team is available to answer request for information,interviews, filmmaking request and contacts with BoB and its affiliates
Contact Press