Follow Us
BOB Creates up to 2000 New Jobs in Uganda by opening a production plant in 2022.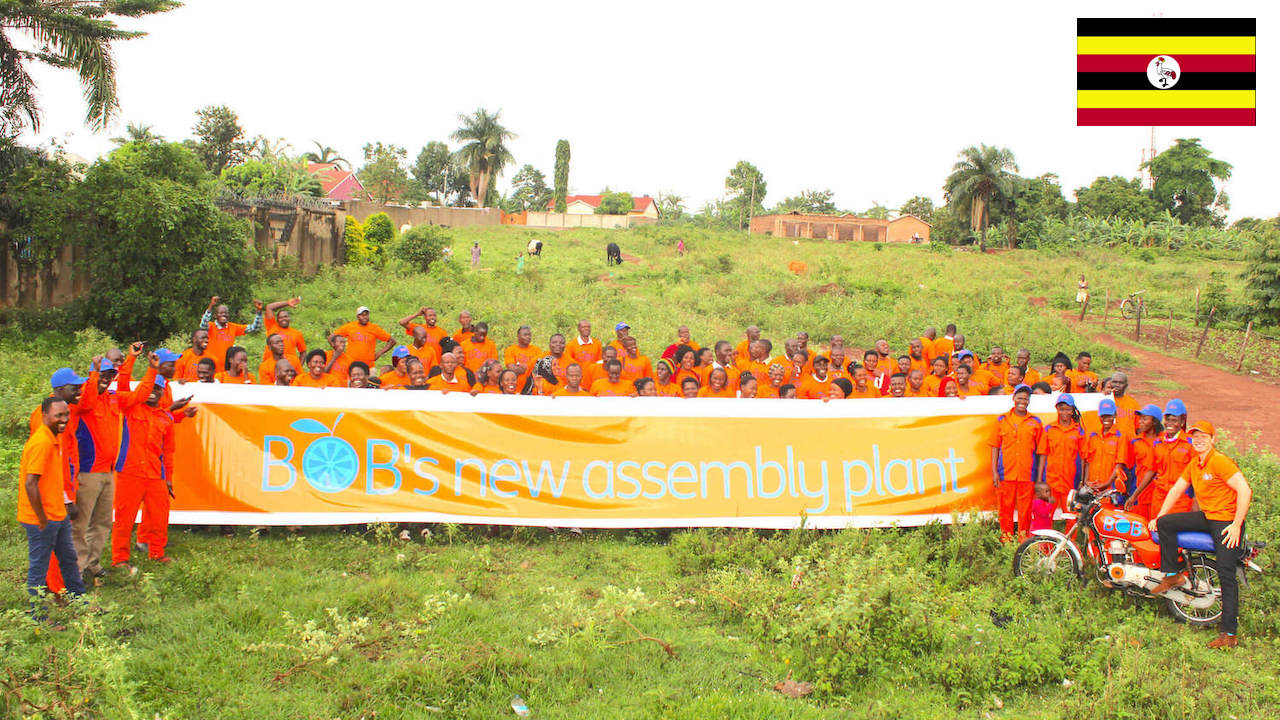 We are proud to say that, following our conversations in recent weeks, we have taken a very, very big step in Uganda, we have received a piece of land from the government, partly due to our great efforts and ambitions. On this plot of land, we will build an assembly plant (with the input of knowledge) from our partner Suzuki (Jincheng), amongst others.

This plant will be ready before the end of the year and will be able to produce up to 500,000 motorcycles per year. We will do this with up to a maximum of 2,000 local employees. Suzuki Jincheng will assist and guide us in the set-up and assembly processes.

Here, the knife literally cuts in all directions, we create employment, we make Africa self-sufficient, we teach people processes (by offering training), our cost price drops enormously in business and we save a lot of time before dispatching, we can carry cargo more effectively per container thus making our processes less damaging for the environment and we save on import duties. For the next 8 months we will continue to assemble from China whilst further improving the processes and products, but after that we will be able to assemble locally for the countries where we will be active.

You can view all our news from this page.
Press Inquiries.
The Press-team is available to answer request for information,interviews, filmmaking request and contacts with BoB and its affiliates
Contact Press