Follow Us
Maxime riding Bob Model-B in Amsterdam.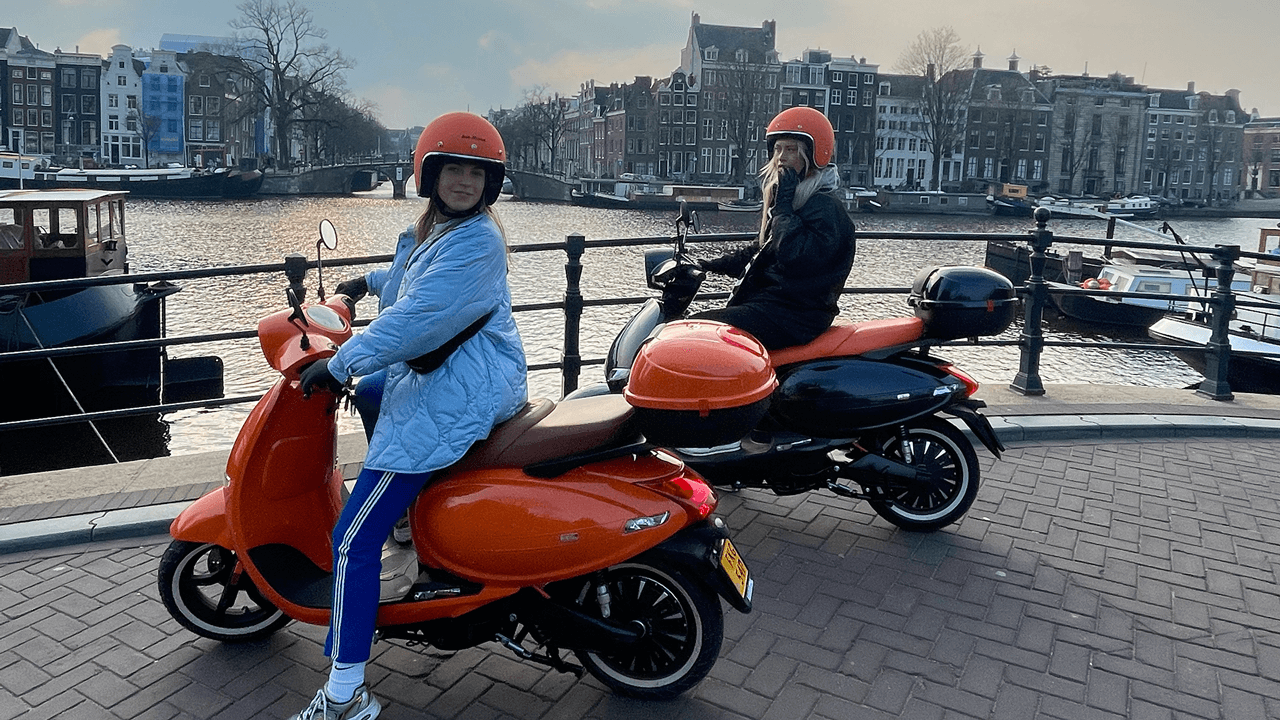 Watch the Movie of Maxime riding Bob Model-B in Amsterdam.
About Bob Eco
Bob Eco is a manufacturer of clean energy vehicles across Europe and developing countries. Bob Eco's mission is to reduce pollution by offering affordable electric vehicles for lease in developing countries and ride-sharing in European countries.
To date, Bob Eco's ever-expanding fleet of vehicles has created over 300,000 jobs and prevented hundreds of thousands of tons of CO2 from being released into the air. Following its success in Africa, Bob Eco is now expanding into many European countries, leading the green revolution to create carbon-free, people-first cities.
European Expansion Plans
Bob Eco already started offering its services in the Netherlands and Belgium. Bob Eco is now expanding its operations to Spain, and will start offering its orange ride sharing scooters on the Spanish east coast.
The model that will be offered here is the iconic Bob Eco Model-B, a luxury scooter with a retro design reminiscent of the old-school Vespa. Unlike the service-based two and three-wheelers that Bob Eco provides in Africa, the Model-B is designed for leisure rides and has been released with a rental business model. The Model-B features a large and plush seat, puncture-proof rain-ready tyres, and a proprietary controller that provides smooth acceleration. All together, these features deliver a comfortable and secure ride.
Day-in and day-out, the Model-B is prepared for around-the-clock driving. With Bob Eco's high-capacity battery pack, riders have the freedom to explore the city without worrying about their charge. With every four rides replacing a car trip, the Model-B is poised to help Europe keep its air clean and improve the city-living experience.
New models to be offered soon
Bob Eco will start offering electric bicycles and electric steps starting the 3rd quarter of this year. These models will be fully integrated the business concepts in holiday parks and hotels for people enjoying the rural european sceneries.

Continue reading at CryptoDaily
Press Inquiries.
The Press-team is available to answer request for information,interviews, filmmaking request and contacts with BoB and its affiliates
Contact Press