Follow Us
Breaking news - We're proud to receive full support from Unitar / United Nations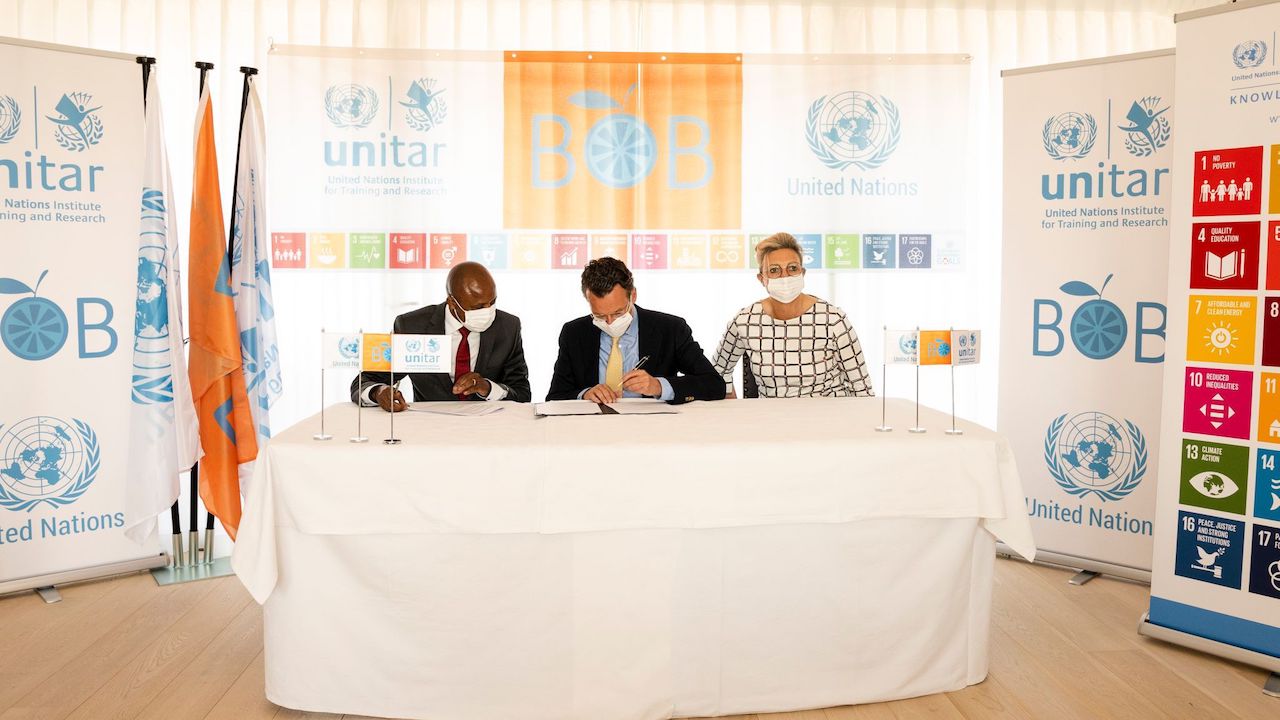 Former Ernst and Young Entrepreneur of the year finalist Bob Ultee's Electric motorcycle company Bob Eco and Unitar enter a Long-Term Relationship.
In recent weeks, given the large number of registrations, the speed, the enthusiasm of everyone, but especially because of the cooperation of large organizations and governments, we realized that we need to scale up quickly and further conceptualize our company and our activities. This is vital to make sure that we do not outgrow ourselves which could result in a loss of control which could give opportunities to third parties.
To ensure that everything runs smoothly, we have renegotiated some terms in the contracts with our supplier(s) with more focus on exclusivity, speed and delivery conditions. We have also (locally) made an advance on land and other plans with governments and partners.
Together with these parties, we once again went through all the wishes and requirements, how we can really have a positive impact on humanity and to really provide services with a view to the later roll-over. Think of, in addition to passenger transport, "food-delivery" and product delivery. This is also discussed with various (international) parties.
Now that all the "hardware", the offices (the BoB village), the battery swap stations, the production lines, the products, etc., etc. are all fully arranged, the question arises of how to maintain our envisioned quality and how the full optimization of the concept can be rolled out faster. But as is often the case, the solution is closer than expected.
We have been having conversations with the United Nations for some time through Bob's network. The United Nations has established the United Nations Institute for Training and Research (UNITAR) to develop and promote many of its goals and priorities. After a whole process of discussions, we jointly concluded that our initiative and mutual goals have many similarities and we have a lot to offer in terms of collaboration. Together we can achieve our goals even more easily. We are therefore proud to announce that we signed the first agreement.


The intention is that we jointly develop a (education) program, with the objective to make the world a better place with a (affiliated) non-profit organization (which we already facilitate). We will do this by further promoting, including and supporting the well-known SDGs (Sustainable Development Goals) of the UN and Unitar in our "business operations". Naturally, the cooperation also brings a lot of good for us as BoB; our partner will train all our people by (partly) providing the driver training courses. After their training at the "BoB - Academy" that we already have, people will receive a certificate with even more recognition and content.
The road safety training, one of our common goals (increasing road safety), will therefore also be given by people who are trained by the police. Thanks to our "green" approach, we will also be able to claim various funds in Washington and Seoul for greening and protecting the climate. All this, of course, with the fantastic knowledge, input, safety and appearance that this partner brings to us. We are therefore very proud that we have taken this noble path!
As you may have already seen, BoB both directly and indirectly meets most of the goals of Unitar / United Nations. What is nice to report and what few of you probably know, is that BoB is also a champion of equal rights for men and women, we are very active with this in Africa. We have noticed that female participation in the labor process is very important, which is why our aim is to have at least 30-40% female drivers and employees "on the road".
We are also working hard on a plan for recycling the old engines, BoB (and partners) also want to play a major role in this. This can play a huge part in the tendering process when replacing large numbers of motorcycles in cities or areas, for which we, together with the aforementioned partners, have good credentials.

You can view all our news from this page.
Press Inquiries.
The Press-team is available to answer request for information,interviews, filmmaking request and contacts with BoB and its affiliates
Contact Press