Follow Us
Bob launches companion app to track use of the battery health.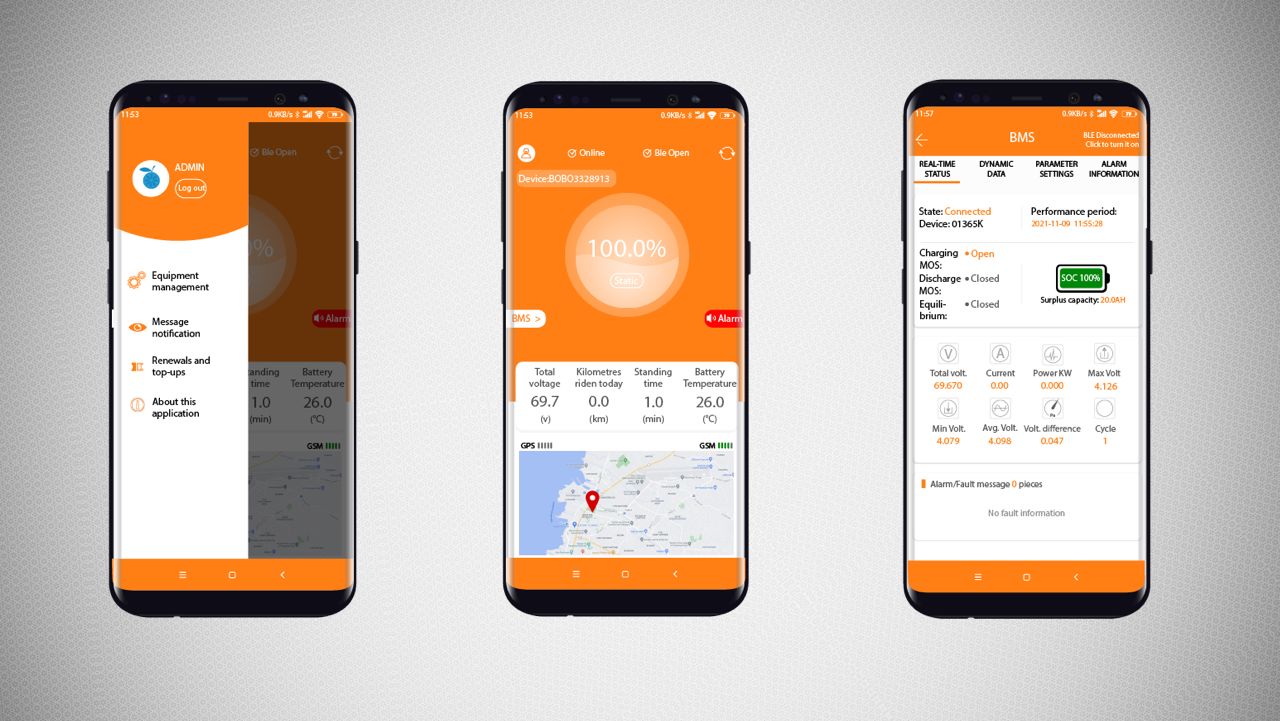 For those who ride one of Bob Eco's electric vehicles, the accompanying mobile app provides a host of useful, clever, and downright cool features.

Among the useful and enjoyable aspects of owning a Bob vehicle is the company's accompanying mobile app. It provides Bob riders with a range of information about their vehicles and allows them to carry out a variety of actions remotely. The same app can also be used in conjunction with Bob Eco's charging cabinets.
Bob Eco first released its app back in 2019 as a companion tool for the electric Suzuki AX100.
In many ways, the electric Suzuki AX100 — which is part of Bob Eco's lineup and, as such, is the company's longest-selling vehicle — can be regarded as the first 'modern' electric motorcycle and the provision of a companion app to go with it is one way in which this was reflected at the time.
Since then, the app has been continuously updated with new features and to work with each vehicle Bob Eco has released, as well, as mentioned above, as with the likes of its batteries, for which the app can give information about power flow, energy generation, and energy usage, among other functions.
The Bob app can be downloaded from the App Store for iOS users and from Google Play for Android users. Owners need to have had their motorcycle delivered and to have mobile app access enabled on the Bob Eco system.
The 'Charging' section of the app shows the vehicle's remaining battery, how fast it is charging, and where the user's charge limit is set to. This ensures users don't overcharge and degrade a battery. From here, they can also open the charging port, locate nearby destination chargers, and have the app send directions to a charger to their phone display.
The 'Location' section gives users a live view of where their vehicle is and the 'Schedule' section allows users to book their vehicle in for servicing and indicate what work might be required. The 'Roadside Assistance' section allows users to request help when something goes wrong during a journey and to indicate what the issue might be, such as a flat tire or a charging problem.
Press Inquiries.
The Press-team is available to answer request for information,interviews, filmmaking request and contacts with BoB and its affiliates
Contact Press