Follow Us
The new BoB Model V, an affordable electric delivery tricycle.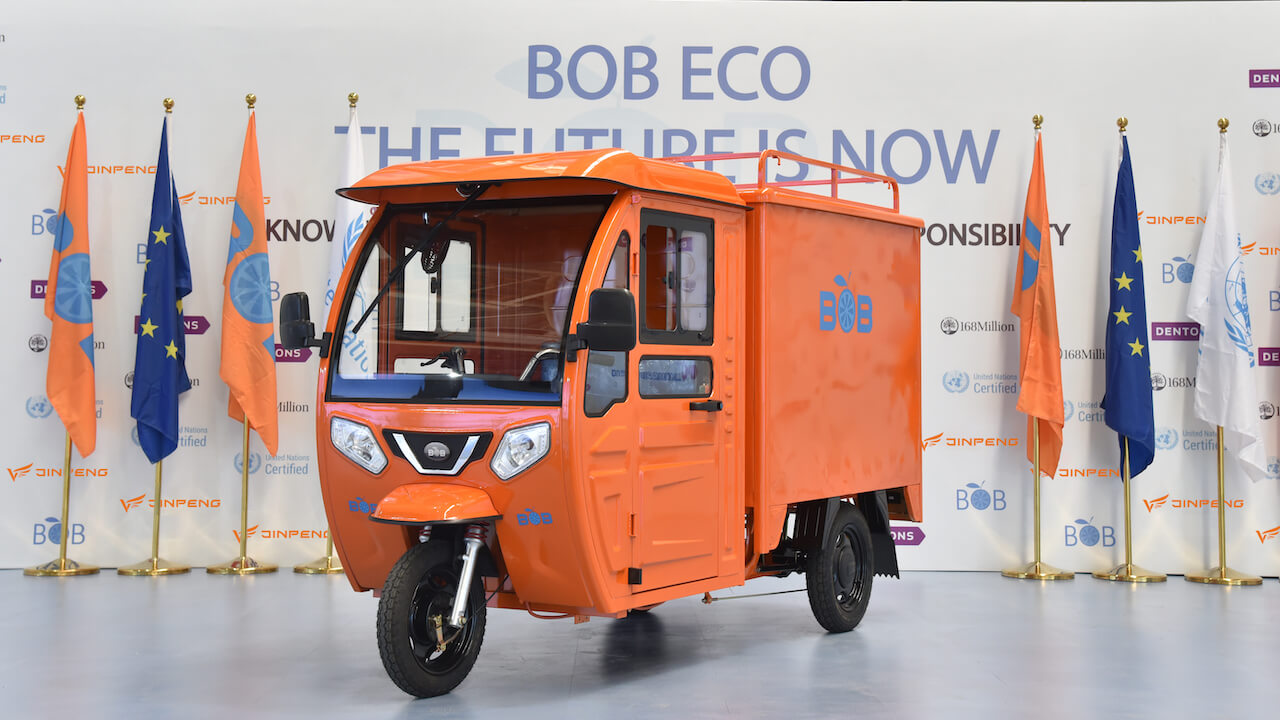 Intelligently Designed, the electric tricycle that is the future of urban deliveries.
Bob Eco confirmed plans for producing and selling lithium powered delivery trucks. The company CEO Bob Ultee, first announced the electric delivery vehicles during a meeting with the CEO of the PWAS, Pr. Adjaratou Wakha AIDARA NDIAYE. During the meeting, the two CEO's discussed the industrialisation of Senegal with a focus on the development of clean, sustainable energy.
Bob Eco confirms and reiterates the ongoing electric delivery vehicle to emphasise Bob Eco's overall comprehensive, long-term electric mobility business strategy focused on rapidly expanding into the market in Sub-Saharan Africa.



Press Inquiries.
The Press-team is available to answer request for information,interviews, filmmaking request and contacts with BoB and its affiliates
Contact Press