Follow Us
Words from the CEO - Bob Ultee visits Rufisque, Senegal.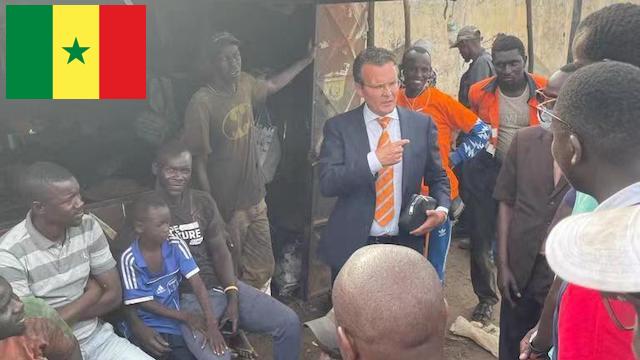 Bob Ultee, with the golden glasses instantly recognisable to much of the business world stood in the Senegal heat, staring at people that had nothing to do with life as he knows it.
But it is exactly where Bob Ultee wants to be, at a little store in a town called Rufisque, listening to local workers explain the struggles of life.
Bob Eco has been on a high-profile campaign to create jobs in poorer nations. That's why Ultee was here to speak with officials about their efforts.
Words from the CEO
Sometimes a picture makes you realise how relative things are and how big, but also how small the differences are; two men, one thought, two entrepreneurs, two different worlds, one dream, two angles but one goal. Same view but different feelings and unfortunately different possibilities.


I was invited by the mayor of Rufisque in Senegal. The visit made me realise what a great mission me and my team are on. We do not just stand there for a selfie. The reason of our visit is approving a piece of land where we will start one of our assembly lines in Senegal for our motorcycles, tuktuks and tricycles. These BoB vehicles will not only be for domestic use but also for export to all ECOWAS countries. Creating a work-spot in Rufisque means creating jobs and that will move people forward.
With our partners (under which) PWAS, AMSA, Orange and others we are proud to contribute to not only the environment but also to (local) communities and to improve the living standard for people. Offering our employees (and their families) (medical) insurances, banking possibilities and telecommunication possibilities helps them improve the quality of life.
Meeting the people that will be offered jobs and positions makes us, and our partners proud of our mission! Let's move forward, having possibilities also means taking responsibility!
Press Inquiries.
The Press-team is available to answer request for information,interviews, filmmaking request and contacts with BoB and its affiliates
Contact Press