Follow Us
Bobcoin in Top 5 Gainers Today on CoinMarketCap!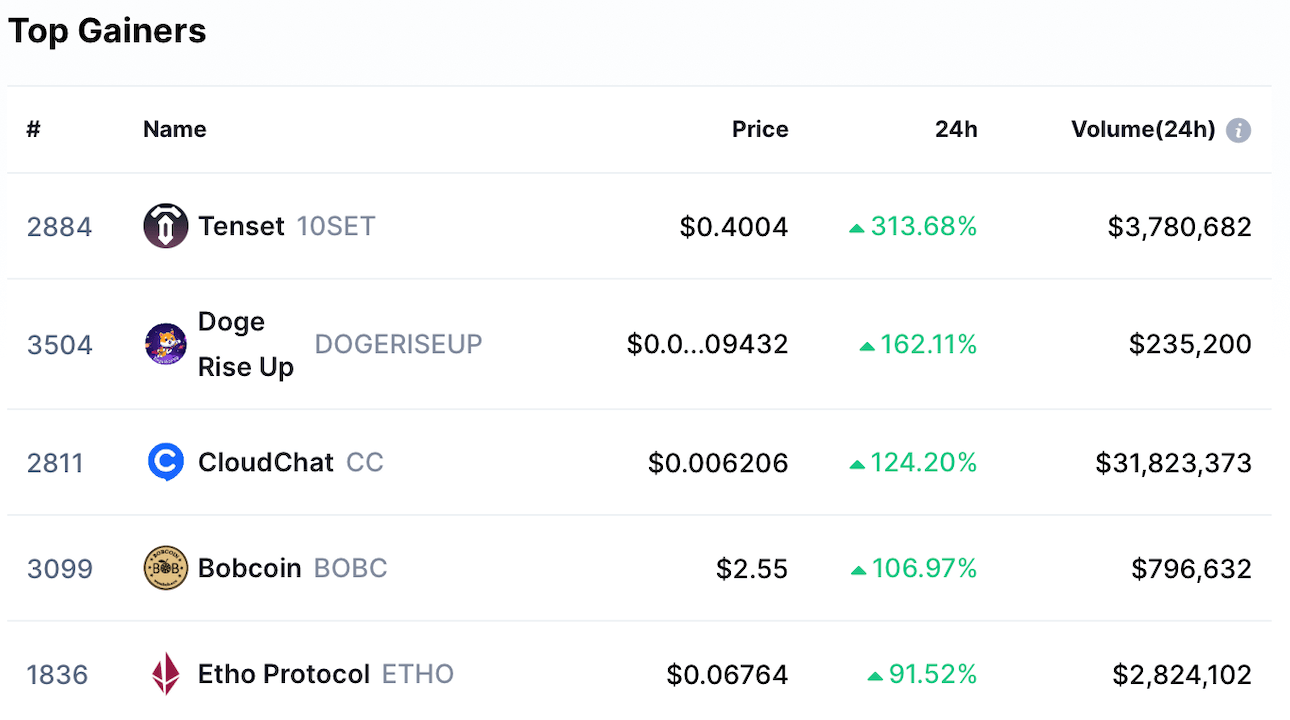 The price of BOBC is rising nearly 120% in the past 24 hours as per data from CoinMarketCap with trading volumes rising 105% to nearly $800 million during the same period as liquidity across the entire ecosystem has been slightly increasing.
In yesterday's Bobcoin newsletter the Chief Executive Officer of Bob Eco, Bob Ultee, clarified that the defrosting of Bobcoin purchased by early-investors will start. This public statement and reassurances from the company's top boss may have been prompting the latest recovery in the value of BOBC.
Read all about Bobcoin on Coinmarketcap here.
Press Inquiries.
The Press-team is available to answer request for information,interviews, filmmaking request and contacts with BoB and its affiliates
Contact Press