Follow Us
CEO Peter Somers is driving the rapid progress of Bob Eco.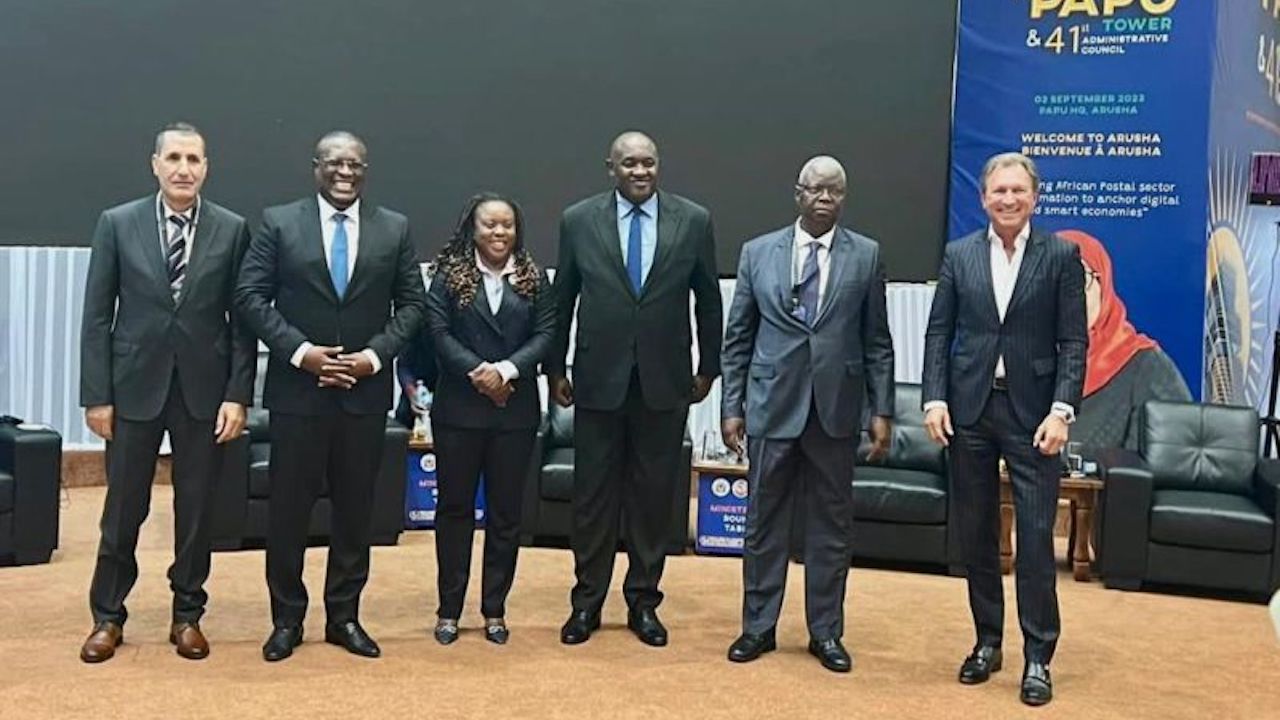 The journey towards an eco-friendly postal sector isn't just about ensuring environmental sustainability; it's also about capitalizing on the opportunities presented by the digital economy. Embracing these prospects is not only advisable but crucial in our rapidly evolving landscape of innovation, digital transformation, and sustainability.
In furtherance of these goals, the UPAP PAPU (Pan African Postal Union), a dedicated force behind inspiring the transformation of the African Postal Sector towards digital and smart economies, recently hosted the 41st Administrative Council Meeting, followed by a Ministerial Business Forum in the scenic city of Arusha, Tanzania.
In this meticulously moderated Forum, presided over by the competent Mrs. Bridget Mphatso Linzie, I had the honor of delivering a keynote presentation on the theme of Sustainability within the ever-changing world of postal services. This presentation also shed light on the innovative concept known as Bob Eco | Bobcoin, strategically deployed not only in Africa but also beyond, aimed at fostering sustainable employment by providing the Bob electric motorbike on a daily rental basis.
This presentation set the stage for an enlightening dialogue with esteemed government officials:
1. Hon Nape Moses Nnauye, Minister for Information, Communication, and IT – Tanzania
2. Hon Dr. Chris Baryomunsi, Minister for ICT & National Guidance – Uganda
3. Mr. Bara Abdelwaheb - Secretary-General, Ministry of Posts and Telecommunications - Algeria
4. Mr. Christian Minoungou, Ministerial Advisor - Burkina Faso
Our discussions delved deep into several pivotal subjects, encompassing government interventions to bolster this new postal reality and the proactive measures governments are taking in the realm of cross-border e-commerce to support the African Continental Free Trade Area (AFCFTA) and regional initiatives.
I extend my heartfelt appreciation to Dr. Sifundo Chief Moyo, the Secretary-General of PAPU, for his exemplary efforts in orchestrating this remarkable event, alongside the inauguration of the new PAPU headquarters in Arusha. I am confident that this initiative will bear fruit in the form of projects that will contribute significantly to the sustainable growth of the African Postal Sector.
Press Inquiries.
The Press-team is available to answer request for information,interviews, filmmaking request and contacts with BoB and its affiliates
Contact Press