Follow Us
Insights | A game-changing solution for deliveries.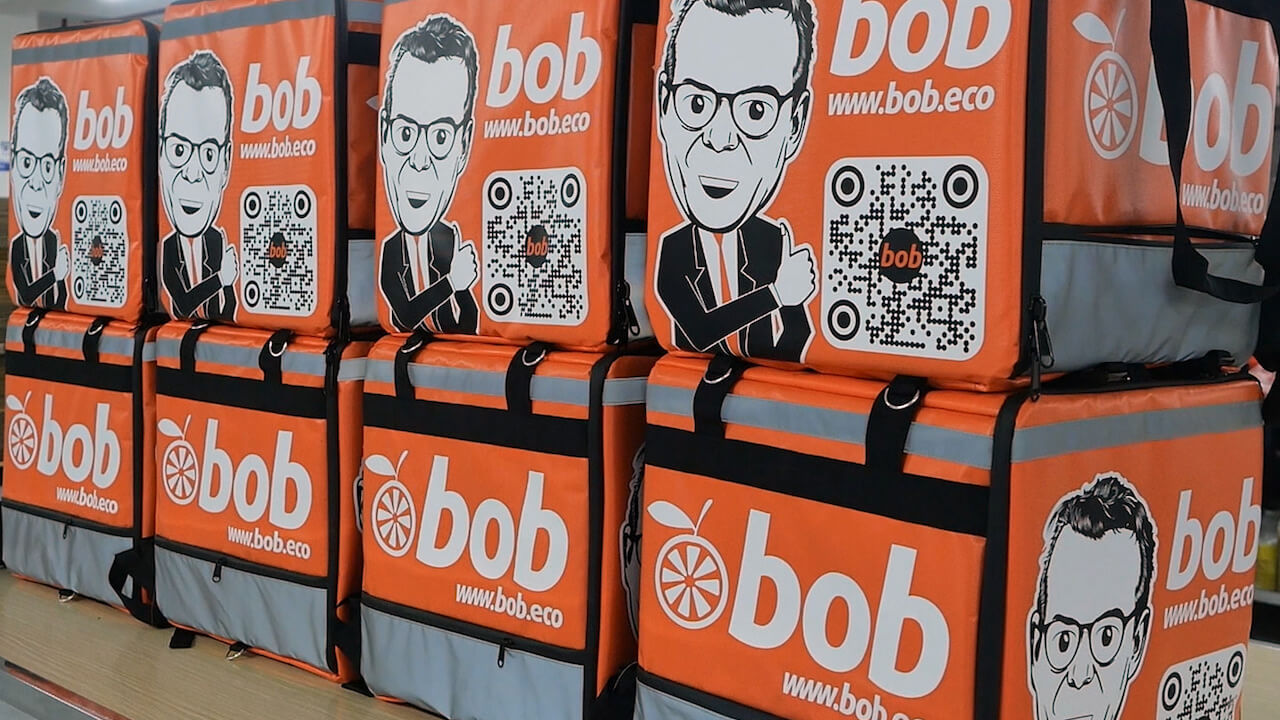 Bob is dedicated to the partners executing last & first mile deliveries.
Bob Eco announces the launch of its Bob delivery box. This smart delivery box is designed to preserve the quality and temperature of food or other perishables seamlessly throughout the delivery process.
The Bob delivery box solves the number one complaint of food arriving cold. Offering a temperature controlled transportation solution, it guarantees a better customer experience and offers last mile delivery partners an opportunity to build trust and brand loyalty.
The Bob delivery (back)packs are made with high grade quality raw material with excellent stitching quality. The Bob delivery bags have heavy-duty back straps and excellent back cushioning to provide amazing comfort to the Bob rider. The Bob Eco delivery box can either be used with a cooling module or a heating module.
Starting from this year all Model X Gen2 electric motorcycles will be delivered including a Bob delivery box.
For more information about Bob's electric vehicles visit www.bobfleet.eco.
Press Inquiries.
The Press-team is available to answer request for information,interviews, filmmaking request and contacts with BoB and its affiliates
Contact Press